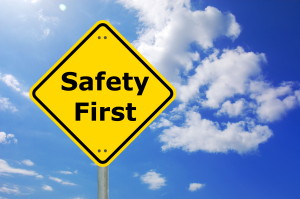 Patient safety is a serious global public health issue. Estimates show that in developed countries as many as one in 10 patients is harmed while receiving hospital care. In developing countries, the probability of patients being harmed in hospitals is higher than in industrialized nations. The risk of health care-associated infection in some developing countries is as much as 20 times higher than in developed countries. Source: WHO.Int
SEE ALSO: 65+ Free Online Healthcare Courses Options
Johns Hopkins Medicine
The Science of Safety in Healthcare - Johns Hopkins School of Nursing – This course will introduce the basic principles of the science of safety in healthcare. Course content will be of relevance to members of the healthcare delivery team, including nurses, as well as the healthcare consumers in the general public.
University Of Miami
Nursing and Patient Safety - University of Miami School of Nursing – The WHO Collaborating Centre for Nursing Human Resources Development and Patient Safety has completed the one-year piloting phase of the Nursing and Patient Safety free on-line course, developed by our WHO Collaborating Centre in collaboration with the Pan American Health Organization and the International Network for Nursing and Patient Safety (RIENSEP).
HCCS Effective Compliance Solutions
The Empowered Patient Coalition
What is Patient Safety? An Overview for Patients – The Empowered Patient Coalition – – What is patient safety all about? How can I help keep myself and my loved ones safe during medical treatment? These are the basic questions that patients need and want answered. In this course, you will learn how patient safety is defined and about the efforts of early patient advocates to improve healthcare quality.
Patient Safety Basics –  The Empowered Patient Coalition – In this lesson, you will be introduced to the basic terms used in patient safety discussions and be given a link to find a complete listing of additional definitions. We will discuss the risks facing patients as determined by recent research and how much depends on a health care system that is safe and effective.
The First Steps in Your Patient Safety Journey – The Empowered Patient Coalition – In this lesson, we discuss the value of researching your symptoms and diagnosis and provide links to leading sources of information. It is important to think about people you can enlist as your advocates if you become ill or hospitalized and to know what things to consider when making your decision. A patient journal is a tool to use to track the progress of your medical care and to organize your questions and concerns.
Who's Who? The Hospital Hierarchy – The Empowered Patient Coalition -Reading name tags gives you a starting point but you need to know more than your providers' names and titles. The definitions included in this lesson help clarify the roles of the people caring for you in the hospital and the organizational charts provide a basic outline of the chain of command.We'll show you why it is vital to understand the role of each person and the way your providers work together to keep you on the road to recovery.
Who Do You Call?  Getting Help In A Hospital - The Empowered Patient Coalition – patients and their advocates are often unaware of the many resources that hospitals have available to assist them. Do you want someone to run interference between you and the medical staff and schedule a family meeting? you will learn to understand the type of assistance each staff member can provide you.
Rapid Response Teams  – The Empowered Patient Coalition – A Rapid Response Team (RRT) is an important safety resource for hospital patients and their advocates.  The Rapid Response Team may have different names in different hospitals, including Medical Emergency Team or MET. A Rapid Response Team is a group of hospital staff members who respond to the bedside at the early signs of a serious decline in the patient's health.
World Health Organization
The Royal College of Pediatrics and Child Health
Quality Improvement and Patient Safety – The Royal College of Pediatrics and Child Health – The RCPCH is launching an important new series of education courses on Quality Improvement and Patient Safety. The series offers a range of training for all child health practitioners interested in encouraging quality improvement.This is the first in the series and is designed to recruit and train RCPCH QI&PS Facilitators to effectively deliver training within their own organisations and regions.