When a new healthcare administration graduate walks across the stage and grabs his degree, he wants to have an idea of what direction his career will be headed in for the rest of his life.
Job trends in healthcare change all of the time, but it is important to be in touch with the trends that will affect you after graduation. The growth that healthcare administrators will see over the next few years will come...
READ MORE
Featured Interview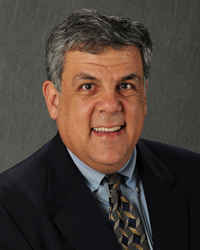 MHA Program Director, George Washington University
Leonard H. Friedman, Ph.D., M.P.H., FACHE, director of the Master of Health Administration programs and professor in the Department of Health Services Management and Leadership at the George Washington University, joins us today to discuss health care administration.
So, what exactly is a Master of Health Administration (MHA) degree?
An MHA degree can most closely be compared to an MBA with a major difference in curriculum. For example, if you are fascinated by the inner workings of a health care organization, an MHA will provide you with the in-depth instruction necessary [...]
READ MORE
Healthcare Administration Videos