<!- mfunc feat_school ->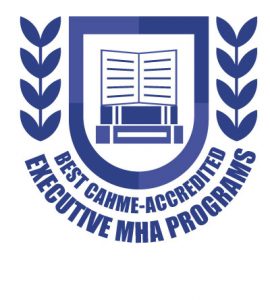 If you survived 2020 while working in healthcare, no one needs to tell you how critical experienced and expert healthcare administrators are. During the COVID-19 pandemic, executives found themselves burning the candle at both ends as their facilities came up short on 29 out of the 40 basic drugs used to treat the disease. At the same time they were dealing with staff shortages, and not enough personal protective equipment to go around for the staff they did have, and in some cases even scrambling to put together field hospitals at sports stadiums and fairgrounds. Then came strikes in certain locations as nurses protested unsafe working conditions and thorny ethical considerations all over the country as medics and clinicians ran into the inevitable conflicts between the duty of care and patient safetywhen proper protective gear isn't available.
Maybe you were inspired by the leadership you saw, or maybe you came away from the whole thing convinced that you could do better. But in between burnout, attrition, and a staffing shortage that has been building in healthcare for years, one thing is for sure: there is going to be a big demand for new blood in the healthcare administration field.
And we're not the only ones seeing the writing on the wall. The Bureau of Labor Statistics projects an amazing 32 percent jump in employment among medical and health services managers between 2019 and 2029. And those projections were published before COVID exploded onto the scene so they don't reflect the full magnitude of the demand we're likely to see in the coming years as vaccines roll out and whole new operational protocols are built into the way healthcare gets done.
A good proportion of those new healthcare managers are going to get the education they need to take on the challenges of the industry through master's degrees in healthcare administration, either following a straight path from their undergraduate program in health administration or even transitioning over from management positions in public health, public administration or even business. But if you are already working in a clinical role or on the administration side of healthcare in some capacity, finding the time to attend a traditional MHA program may put it completely out of reach.
That is, until you find out about Executive MHA degrees.
These programs are specifically designed for individuals in your exact position; already enjoying a healthy career on the clinical or administrative side of healthcare and ready to do big things in a higher-level management role. They understand exactly how chaotic your day can be already and that you can't just drop your job to put two years into a master's degree. And with CAHME accreditation behind them, these executive programs offer a convenient but completely effective education that will light the afterburners on your healthcare management career.
An executive master's degree offers an education that revolves around your job, not the other way around. While they are not cheap, they give you the kind of flexibility you need to pursue an advanced education without falling behind in your current career progression.

<!- mfunc search_btn -> <!- /mfunc search_btn ->

That means cutting down on extraneous coursework to make the program faster and more condensed, leaving out the courses you could probably teach as someone who has been working in healthcare for years and who has seen it all from the inside. It means compressing campus visits into only a few intensive sessions per year or per semester, or even moving the majority of courses online, where you can take them asynchronously at any time they fit into your busy personal and professional schedule. And they accommodate the sort of real-world interests that are probably motivating your desire for the degree in the first place: projects and research in areas that are critical to your field and your chances for promotion.

Despite the fast-pace and the accommodating schedule, you know you are getting the best in healthcare administration education with any of these elite programs because each of them holds a coveted CAHME accreditation. At this point, you're already likely very aware that CAHME (the Commission on Accreditation of Healthcare Management Education) is the one specialty accreditor recognized by the Department of Education as having the kind of professional expertise and industry relationships to be able to validate the quality of an MHA curriculum and the qualifications of the instructors who teach it.
How We Decided Which Executive MHAs Deserved to Be Called the Very Best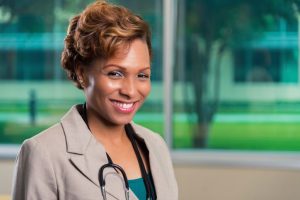 Our standards for EMHA degrees were far higher than just finding those with CAHME accreditation, however. As executive programs, they are designed to cater to the cream of the crop in the healthcare industry… practicing professionals who already have three to five years of fast-paced medical experience under their belts. You and your future cohort of fellow students aren't the kind of people who will get snowed by marketing language or unrealistic promises. You've already seen the industry from the inside, and you know enough to demand the best in a master's-level education.
So we went the extra mile to narrow down these programs to those that are worthy of your attention. The final 15 we selected all passed our stringent investigations in these areas:
Convenience and Flexibility
We are extremely aware of just how hard it is to pursue an elite master's degree while you are still working full-time as a healthcare professional. Your time is valuable, and you can't afford to waste a minute on random registration problems, pointless classroom attendance, or mandatory after-class mixers.
We looked for schools that completely clear the decks of any extraneous or unnecessary administrative or attendance requirements to find the ones that maximize your exposure to critical concepts, provide unique learning opportunities, and do it all in the most flexible manner possible. Although this often involves those asynchronous, time-shifted online classes, we also understand that not everyone learns well online, so we also brought in plenty of traditional, on-campus programs that come in either hybrid or intensive weekend or summer formats to help you schedule your attendance more easily. Even better are the programs that let you pick and choose. You'll find them all here.
Of course, even many of those traditional in-person programs have been shifted online over the course of the past year out of an abundance of caution in response to the pandemic. Things are fluid right now in the education space with regard to campus closures and remote curriculum delivery, so though we stay true to how schools describe their programs, you could very well find that programs have made changes that aren't immediately reflected in the descriptions on their websites.
Rockstar Instructors and Guest Lecturers
The most important qualification in any kind of master's program is the faculty. You can't learn a thing if you're not learning it from someone who has the right kind of communication skills, the empathy, and the expertise to get the point across in ways that allow you to understand and assimilate concepts. The best instructors are not only experts in the field of healthcare administration, but also accomplished educators, with academic chops to back up their real-world performance. Frequently, they also have groundbreaking research backing them up, deep thinking that has and will continue to shape the development of the profession.
Finally, every program benefits from outside perspective and expertise. We looked for programs that involve the larger healthcare administration community, bringing in fresh blood and movers and shakers from outside academia to give you insights into the cutting-edge of real-world administrative concerns, from leadership trends to the latest in beating back large-scale ransomware attacks on healthcare facilities.
Schools With Top Reputation in the Field
For the most part, it's not actually much of a mystery in healthcare administration which schools are the best. You see their graduates routinely taking some of the top executive posts at some of the most prestigious healthcare institutions, running major government agencies, serving as advisors to leaders and global institutions. Reputation is earned, and we looked for schools that have it, with prominent listings in public rankings like U.S. News & World Report and Modern Healthcare.
You can also tell a lot about a school by where its graduates end up, so we took into account the published figures for students who either used their degrees to land new executive jobs or earned a promotion in their current organization.
Industry Connections and Unique Opportunities
You can tell a lot about a school based on the healthcare organizations and agencies that work with them… partnerships and relationships with major regional healthcare organizations, labs, or research agencies can put you in the front-row seat for some of the most important developments taking place in the field and open up unique immersion experiences in places that you'd never otherwise have access to.
These schools have connections with major medical centers, government agencies like the CDC and FDA, and even with international healthcare organizations that can give you invaluable insights and perspective from seeing how other countries address healthcare challenges.
We also picked out programs that managed to sneak in a little something extra—although executive MHAs tend to be very linear and prescribed, a program that offers extra concentration options or a particularly innovative capstone process was sure to draw our attention.
Research Contributions That Lead the Industry
Contributing to research projects is really the only way to place yourself directly on the leading-edge of the innovation that happens in medical and health services administration. Thought-leaders in the industry come up with new economic models, different organizational methods, and fresh ideas for analyzing and improving community health through careful analysis and experimentation – and it all takes place at the leading universities you'll find on this list.
Graduate students are an important part of these efforts, and that means if you pick one of these executive MHAs, you get a leg up on the competition through your early exposure to some of the developments that are going to shape the industry in coming decades. Better yet, you'll have the opportunity to help create and perfect some of those developments yourself. If you want a CV that is going to make executive hiring committees call you with an offer before you get out of the building, participating in research efforts at one of these universities is a sure way to get it.
Strong Admission Standards
Most EMHA programs are run, for simplicity, on a cohort basis—you and other students entering at the same time will progress in lockstep through the same series of classes over the two or so years of the program.

That has a lot of benefits, since you get to know your cohort and make valuable professional connections that will serve you well over the course of your career, but those close connections also make it more important than ever that you are surrounded by the right people. One slow learner can hold up the entire cohort.

<!- mfunc search_btn -> <!- /mfunc search_btn ->

So we looked for programs that have strong admissions criteria, making sure that you are surrounded by fellow students with strong educational credentials and full-time experience under their belt who will get up to speed fast and challenge you rather than holding you back.
Our Pick for the 15 Best Executive Master of Healthcare Administration Degrees for 2021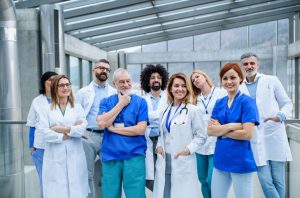 While all those elements were the ones that we found to be important in selecting the top EMHA programs available in the country today, we're well aware that every student has a different decision-making process that goes into selecting a program.
So we have taken the time to list out some of the elements that may help you make your decision quickly based on factors like cost, availability, or qualifications. We give you the total program cost so you have some idea what kind of hit your checkbook is going to take over the course of the degree plan. We also tell you what the course format is, whether it involves entirely online, on campus, or hybrid course options so you can find a degree that fits your lifestyle. And we list the experiential requirements for admission so you don't waste time applying to places that you haven't yet accumulated the time-in-industry for.
With this information and these descriptions, as well as the assurance that you are looking at some of the best options for executive MHA degrees in the country, it shouldn't take you long to narrow it down to the perfect fit for your career and your success.
With very few universities offering CAHME-accredited executive MHAs as it is, this list was created as an addendum to our top picks for traditional MHAs to ensure we present health administration graduate students at different career stages with the precise degree they're looking for. If you already have a bachelor's degree and a couple years of experience in healthcare, you've come to the right place to find the best MHAs in the business designed with your situation in mind.