Sponsored School
Earn your MHA online from the George Washington University. Experienced health care professionals looking to advance into executive roles can now earn their MHA online from the world-renowned Milken Institute School of Public Health at the George Washington University. Study with top faculty, gain invaluable skills and network with health leaders. Learn more.
The online Master of Public Health (MPH) program from the Milken Institute School of Public Health at the George Washington University helps students succeed in advancing the health of population locally and globally. Request Information.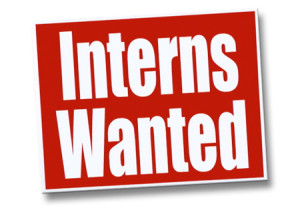 The Master of Health Administration (MHA) degree curriculum in a School of Public Health is different than that found in MBA Programs.  The MHA degree provides a deeper understanding of the operational aspects of health care organizations.  MHA programs most commonly focus on population health, community populations, rural regions, underserved areas, and health promotion/prevention. . Many public health programs encourage students to participate in internship programs.
SEE ALSO: MHA Online Study Options
An internship is an excellent way to get hands-on experience in a student's particular area of interest in public health work.  The benefits to the student can be more than work experience to use on a resume after graduation. Of equal importance and benefit can be the networking opportunities gained during the course of the internship.
YouTube Special Feature
The Internship Minute With The Intern Queen. Lauren Berger, The Intern Queen, gives Internship advice on How to Make the Most of Your Internship. This episode covers Building Contacts, Volunteering for Even Small Tasks,and Using Social Networks in the office.
Some of the most promising internships for MHA graduates and students include: