<!- mfunc feat_school ->

Featured Programs:

Sponsored School(s)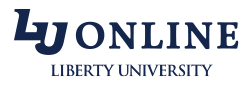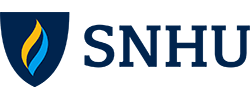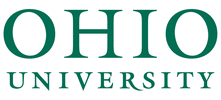 <!- /mfunc feat_school ->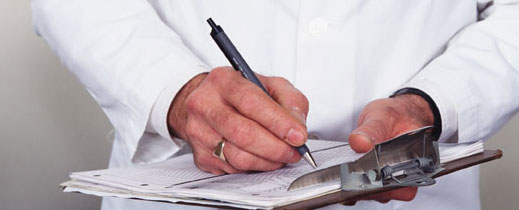 Healthcare graduates and grad students always want to keep up on the latest in medical industry news. But the budget of a grad student, or someone who has just graduated from a Master's program, doesn't always allow for the luxury of a magazine subscription. What people outside the medical industry may not understand is that many of the medical magazines, both online and in print, can be extremely expensive.

To help offset the costs of getting started in a career in either medicine or healthcare administration, there is a long list of medical journals that are free that grads and grad students should check out. If you want to stay up to date on the latest in your field, then it always helps to get online or get down to the newsstand and pick up a free copy of the magazine that everyone else uses to stay informed.

<!- mfunc search_btn -> <!- /mfunc search_btn ->

This is a magazine that offers a lot of great information on emergency medicine and intensive care. It deals with pediatric as well as geriatric medicine, as well as everything else in between. The best part about this magazine is that it brings in information from professionals and facilities all over the world.

2) International Journal Of Critical Illness And Injury Science

The people who work in the critical illness field are often the ones who develop the latest medical technology and successful surgical methods. This medical journal keeps up with the changes going on around the world and brings everything into one publication. This journal offers the latest on disease and surgical research, as well as the things you will want to know about the latest emergency equipment.

3) Advances In Analytical Chemistry

Healthcare professionals who have an interest in the cutting edge of medical research, whether that interest is in the processes or the equipment used, will need to check out this free journal. This is a peer-based publication that is developed by medical professionals and research administrators for medical professionals and research administrators. It deals as much with research technique as it does the results and the equipment used.

Healthcare administrators who want to know what new technologies are on the horizon need to check out this free medical journal on a regular basis. When scientific research offers any new kind of advancements to the field of medicine and medical research, it will be reported in this journal. The results of pending breakthroughs will be here as well as the outcome of years of careful research.

This is a medical journal published by the Oxford Journals and it helps to keep medical professionals updated on a lot of different topics. It can help you to understand the potential effects of a dangerous chemical on the human body and it can also keep you updated on some of the more important chemical research being done.

This is a free medical journal that stays on the cutting edge of everything to do with the relationship between aging and the onset of disease. It also offers articles on how administrators and medical professionals can better prepare to treat patients as they age. It deals with the physical process of getting older as well as important aging topics such as diet and exercise.

This is a medical journal that would appeal more to healthcare administrators, but it also has its place among medical professionals as well. It offers information on how medical trends, including treatments and diseases, affect segments of the population. It is filled with scientific studies that could help administrators to plot the path of the future for their facilities and medical networks.

8) Journal Of Anatomy And Physiology

This is a free medical journal that deals with how the form of the body serves its function. Medical grad students who are interested in staying up to date on the latest in therapy procedures would find this journal interesting. It is a journal filled with research results and comprehensive trends that have been occurring in a wide variety of medical disciplines.

The field of pain relief is growing rapidly and many medical grad students, as well as healthcare administrators, are concerned with the details of pain and relief. This journal talks about new physical therapy methods and their varying levels of success. It deals with pain and treatment in all living things, including household pets. This is an interesting read for anyone pursuing a career in the medical field.

10) Electronic Journal Of Human Sexuality

This is one of the more comprehensive journals on the study of human sexuality. It deals with a broad range of topics and each article goes through an extensive review process before it is published. It also offers reviews on books that have been published on the topic of human sexuality that could help the grad student to better understand the subject as it applies to medical research and treatment.

This is for the healthcare administrator or medical professional that has a career in research in mind. There are some very comprehensive articles on the latest in biochemistry research that will expand anyone's knowledge base. Readers can also submit articles that will be subjected to a thorough editorial review which may or may not lead to the article getting published.

12) Ethics In Science And Environmental Politics

When you decide to get into the healthcare administration field, you will instantly be immersed in the world of politics, whether you like it or not. This medical journal offers an interesting and helpful view of ethics in research as it applies to the political climate around the world. It is a fascinating read and it helps to offer points of view that a new grad may not have ever considered.

It is impossible for a healthcare administration graduate to avoid the subject of medical ethics. It is something that permeates the career of any good administrator. The Journal of Medical Ethics helps the graduate to stay up to date on the newest policies being introduced and how to apply those policies to their own situations.

14) BioCell

This is a fascinating journal that gets deep into the world of biology research and its associated technology. This is the kind of journal that would benefit an administrator as well as a research or treatment professional. It has an extensive library of archived articles that would be of significant interest to any new grad.

15) Journal Of Bone And Mineral Research

A huge part of the study of aging is an understanding of the skeletal system and how it relates to the hormones and other elements created by the body. This is a journal that goes deep into that relationship and offers insight into treatment methods, research breakthroughs and the equipment that makes it all possible.

16) Diabetes Digest

An aging population in the United States means a potential rise in the instances of diabetes. All forms of diabetes are rapidly becoming a problem in the United States around the world. This journal keeps grads and everyone within the medical profession up to date on the latest in diabetes research.