<!- mfunc feat_school ->

Featured Programs:

Sponsored School(s)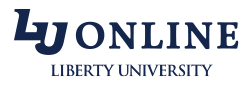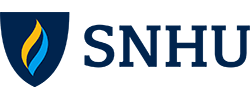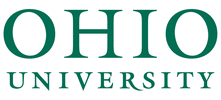 <!- /mfunc feat_school ->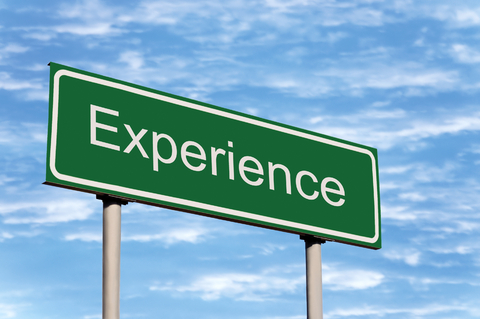 Any healthcare student knows that experience is hard to get, but it is necessary in developing a successful career. During the course of his education, a budding healthcare professional will take on internships and work at as many jobs as possible just to get the experience he needs to move ahead in his career. It is more than just having something to put on his resume. It is also the need to learn the business with practical, hands-on experience that can allow him to expand his skill set.
When you make the decision to take on a career in the healthcare industry, the next step is to lay the educational foundation and gain the experience you will need to succeed. But the big question is how do you get that experience at the earliest points in your career? You need to be prepared to work for free and you also need to be creative. As you pursue your dream of a job in the field of healthcare administration, you need to find ways to get healthcare experience that can be valuable later on in your career.
#1 Become Familiar With Your Chosen Healthcare Discipline
When you say that you want to get into the field of healthcare administration, you still have a significant amount of narrowing down to do. There are many different ways you can go and many different kinds of curriculums you can choose to study in your pursuit of a healthcare career. The best place to start is to research the top healthcare schools online and study their curriculums to see what kind of education appeals to you. Some of the best educational facilities to look into include:
University of North Carolina School of Public Health
Tufts University
Harvard School of Public Health
Johns Hopkins Bloomberg School of Public Health
All of these universities have comprehensive curriculums that you can investigate online and used to make your decision. You will also find that many of these schools offer 101 level classes in healthcare free online. Take a couple of these courses to see if the coursework is for you.
#2 See What Kinds Of Jobs Are Available
The fields of healthcare administration and healthcare management are full of a variety of positions. A sampling of the types of organizations that hire healthcare administrators includes:
Health Networks
Long-Term Care Facilities
Public Health Advocate Groups
Hospitals
Research Facilities
<!- mfunc search_btn -> <!- /mfunc search_btn ->

An Internet search of the various online job hunting websites will give you a good idea as to what kinds of jobs are available and what kind of experience that you need. The more comprehensive online employment websites will outline the exact kind of educational background and experience you will need to be considered for certain positions. You can use that information as your guide to developing your career.
#3 Get As Many Internships As You Can
When you are studying in the healthcare field, you will qualify for a variety of internships that will become invaluable to developing your career. Some of the more prominent national internships are offered by organizations such as:
U.S. Department of Health and Human Services
Mayo Clinic
World Health Organization
Children's Hospital Network
If you cannot get an internship, the contact your local healthcare organization and offer to work for free during the summer or any time you have off from classes. The more time that you spend gaining exposure to actual job activities within your profession, the better it looks on your resume. As was mentioned, you will have to put in a lot of time working for free when you are establishing your career. But the end result will be a series of valuable pieces of work experience that you can add to your resume.
#4 Investigate Free Online Courses And Seminars
There is a long list of free online healthcare courses and seminars available that will help you to gain a detailed understanding of what the healthcare industry is and what will be expected of you. The major universities offer many online free courses as well as the websites that specialize in online training. You will also find that there are plenty of online free course and seminar offerings from groups such as the World Health Organization and the American Medical Association.
In most cases, these online courses and seminars will consist of class notes, slides and recorded lectures. Many of these courses also offer self-assessment tests that you can use to gauge your understanding after reviewing the material. These free courses and seminars are great ways to get a better understanding of the healthcare industry and get a head start on your education.
#5 Ask For Experience
Some of the largest healthcare organizations in the world are non-profit organizations who are always looking for ways to groom the next generation of healthcare professionals. You can contact these organizations and ask them if they offer any way of gaining experience in the healthcare industry. Some may suggest that you visit a local office and talk to some of the professionals who work there, while others may point you towards their website and suggest that you look at their news section or other parts of the website.

<!- mfunc search_btn -> <!- /mfunc search_btn ->

The most prominent international health organizations to contact include:
The World Health Organization
American Red Cross
PATH
Doctors Without Borders
Peace Corps
U.S. Department of Health and Human Services
#6 Try As Many Fields As You Can
As was mentioned, the healthcare industry is filled with a variety of organizations. When you start choosing the places that you would like to volunteer for or take an internship with, try to investigate as many options as you can. For example, you may find that you are not as attracted to the idea of getting involved in international health policy as you are with helping doctors to cure diseases. That means that you would be more interested in an internship with a place like the Mayo Clinic, which does a significant amount of medical research, as opposed to an organization such as PATH, which gets involved in global health policies.
Getting involved in an advocate group is much different than getting involved with a heath network. The best way to discover the field that appeals to you is to try and discuss options with as many different kinds of organizations as possible and then choose your calling carefully.
#7 Build Your Way Up
If your goal is to become a registered nurse, then you should first try to gain a nursing assistant's certificate before trying for the RN designation. The same goes for people who want to get into a healthcare administration or management position. There are stepping stones you can take which will help you to achieve your goals and build on your experience. Rather than trying to make the leap from the beginner level to a level of relatively significant experience, you should take the time to work your way up through the ranks first.
The benefit to working your way up is that you will significantly improve your educational and experience foundation. You will also have a lot more to put on your resume and that can help you as you reach for your true healthcare career goals.
Resources: