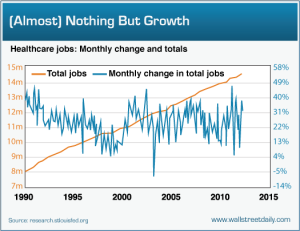 Health care jobs continue to be a strong growth sector in the American economy, with a strong increase in demand for many types of health care-related professionals continuing for the foreseeable future.
This is true for clinical-related positions, but also is the case for many management and and administration-related jobs in health care as well. Eleven of the highest paying, most in demand health care jobs in the coming years include these:
#1 Chief Nursing Officer
This role also can be called Director of Nursing. You are responsible for the management of an entire nursing department, and is generally regarded as the highest-paying nursing career. You will probably need to have a Master of Science in Nursing, or a Master of Health Administration. Average salary: $173,000.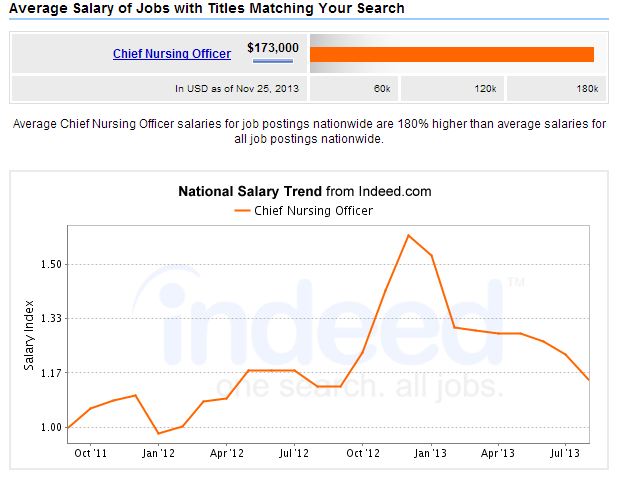 #2 Hospital CEO
A hospital CEO is responsible for the entire management and operation of a hospital. In most cases, he or she will report to a board of directors, and is responsible for ensuring that the hospital is run in the most cost-effective manner possible. Average salary: $135,000: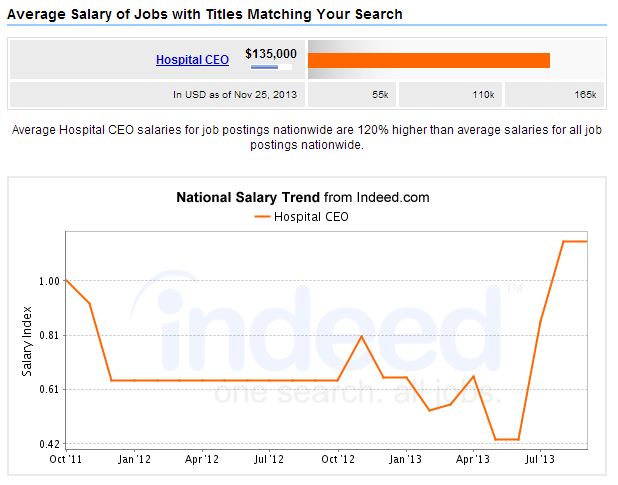 #3 Health Care Actuary
You will work for an insurance company or a self-insured medical group. You are responsible for the evaluation and the minimization of financial risks to your organization. The work focuses on the determination of proper pricing for insurance plans by properly analyzing external risk factors. Average salary: $114,000: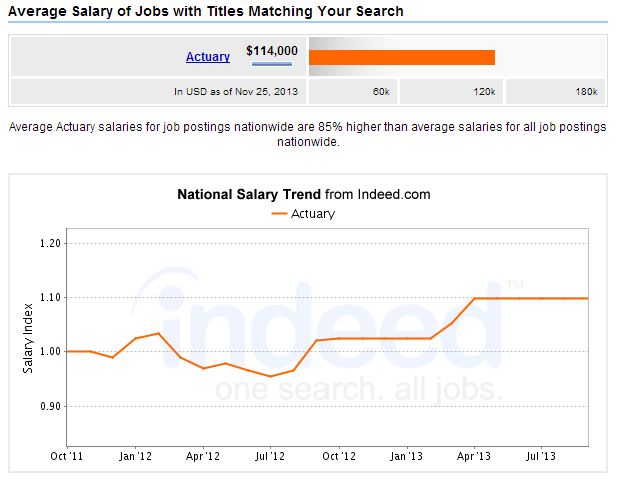 #4 Health Informatics Manager
You will be responsible for the collection, handling and processing of clinical information for all types of purposes. You will need to handle patient information, billion information, and various types of information that ensure medical quality.  Through the use of the latest data analysis techniques, you will be able to make informed decisions  about how to best organize all types of medical, patient and financial data in your organization. Average salary: $93,000: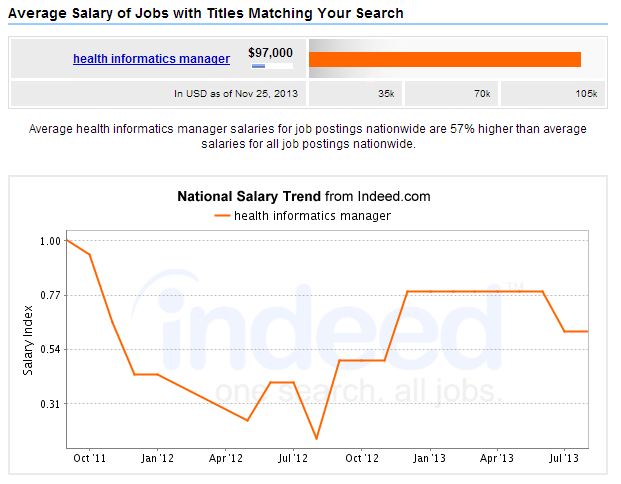 #5 Pharmaceutical Project Manager
A manager of pharmaceutical projects is responsible for ensuring the complete financial and administrative management of the project is done in as efficient a manner as possible. Average salary: $93,000: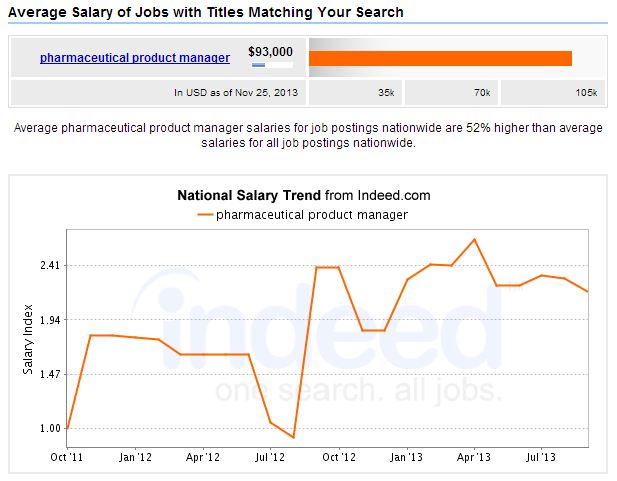 #6 Hospital Administrator
This is one of the fastest growing types of medical and health service managers in the country. As a hospital administrator, you will manage and direct the medical services for your hospital, department or clinical organization.  Hospital administrators work to boost the efficiency and quality in delivering all types of health care services in their organization. You also may provide supervision of assistant administrators in a hospital that is big enough to need them. Average salary: $82,000:
#7 Health Care Consultant
You are responsible for coming into a healthcare facility and to identify key issues that are preventing the efficient financial operation of the health care organization. You might design software or products that can lead to higher satisfaction for patients. Or, you may come up with a new system that can cut down on billing times, and increase financial efficiency in the organization. Average salary: $76,000: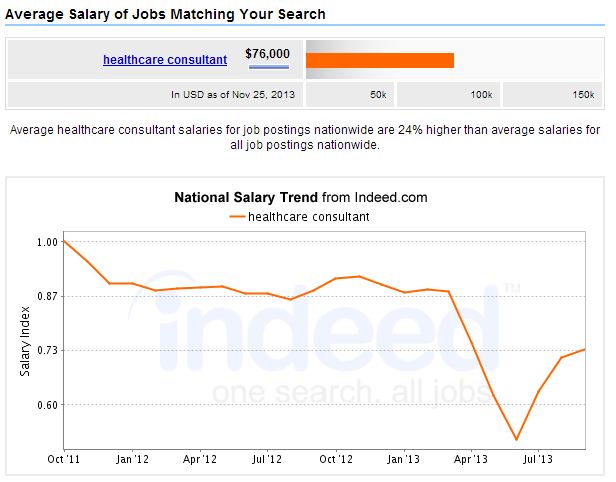 #8 Wellness Director
Typically, you will work in a large health care network that has many facilities that support health and wellness. The director manages the efficiency of health and wellness programs, which leads to higher worker productivity, less use of health insurance, and lower costs for the organization. Average salary: $65,000: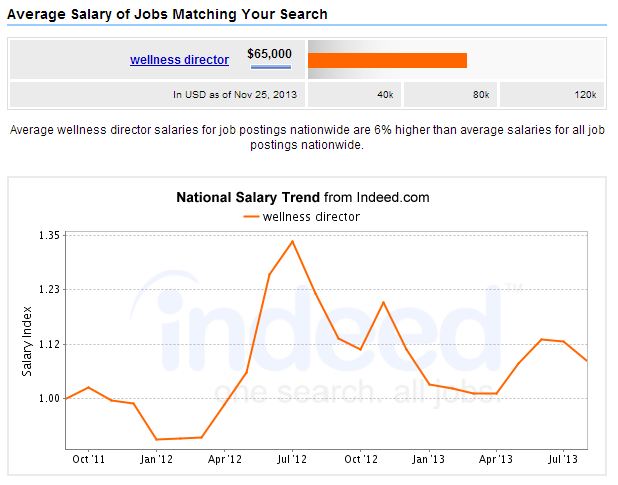 #9 Medical Practice Manager
You will be responsible for the personnel, bookkeeping and all front desk functions in a medical practice. Typically, you will report to the director of the practice and will lead the staff on all necessary initiatives in the office. You are in charge of both the financial and the regulatory management of the practice. Average salary: $60,000: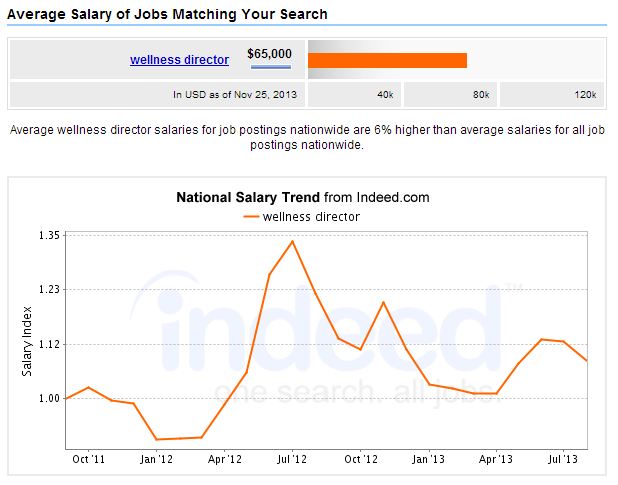 The above positions indicate that you can earn an excellent salary in health care, and not necessarily work in a clinical setting.