<!- mfunc feat_school ->

Featured Programs:

Sponsored School(s)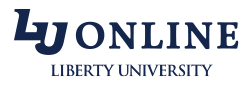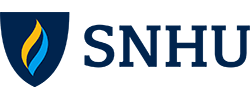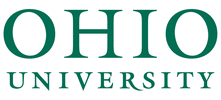 <!- /mfunc feat_school ->

Carla Stebbins, PhD, Associate Professor/Chair, Master of Health Care Administration (MHA) Program at Des Moines University, joins us today to discuss health care administration.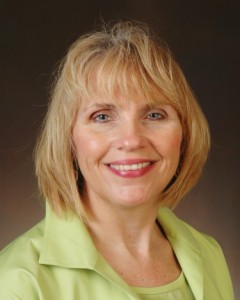 1. Can you tell us about the online MHA program offered at Des Moines University?
The MHA program at DMU began in 1982 in response to local health care organizations approaching the university in need of a program to advance the management and leadership skills of their clinical and non-clinical staff.  As a result, the University launched a non-traditional, evening/weekend program, taught by a cadre of full-time and adjunct faculty.  Today, the DMU MHA program is a recognized regional expert in the development of health services managers and leaders.  Program faculty have successful developed and maintained a hybrid delivery model (combining on campus and online interaction) keeping our targeted early-to-mid career student's needs and wants in mind.

The DMU MHA program is wrapping up a launch of a brand new curriculum based on cutting edge research on effective program design and teaching strategies.  This new program combines three, on-campus, five-day long, Executive Residencies with ongoing, web-based courses delivered throughout the remainder of the semester.  Admitted students travel to the DMU campus at the beginning, mid-point and final term of the program to participate in highly interactive experiences designed to advance students through the program's nationally recognized competency model, the National Center for Healthcare Leadership Model, v. 2.0.

Online or web-based courses integrate or blend a variety of teaching strategies and technologies to create a highly engaging, rigorous experience supporting competency development and to achieve the programs learning outcomes.  In addition, all students conclude their program of study by completing a Field Based Learning Project. These field projects facilitate the integration and synthesis of programs curriculum to a real world administrative problem.  This cumulating experience also serves as a milestone for the student as they transition from education to professional practice.

<!- mfunc search_btn -> <!- /mfunc search_btn ->

The MHA program faculty is committed to support the unique learning needs of the adult working professional while working to achieve program-level accreditation with the Commission on Accreditation Healthcare Management Education (CAHME).  Accreditation will provide added value for the students, while validating the rigor of the DMU MHA degree.
2. How long does a typical online MHA program take at DMU? What is the maximum and minimum time of completion?
Students in the MHA program can complete the degree as a full time student in two years of continuous enrollment (three terms per year) or extend to a maximum of seven years.  On average, MHA students enrolled in six credits or two courses per term, year round, and complete in approximately three years.  The program requires students to enroll in a minimum of one credit per year to hold their seat but otherwise, students can plan their degrees to fit their life and career goals.
3. What do you think makes DMU's MHA stand out from other online MHA programs?
Student feedback suggests that there are several unique features of this MHA program over others.  These include:
Three admission cycles per year—providing students three program start dates
Flexibility in scheduling courses—allowing students to schedule courses around their work and home obligations
Up to seven years to complete the degree; Most courses  are taught two or more terms per year
A culmination course that requires students connect the content in the curriculum to the practice of health care administration
Program faculty are unique in they hold academic degrees (most at a doctoral level) and have demonstrated success in "real world" career
Faculty seek to combine the best of what theory and practice has to offer our students
Program faculty are expert teachers and academic advisors committed to student learning and personal development.
4. How important would you say accreditation is when choosing an online MHA program?
The process of achieving accreditation is difficult and requires a significant commitment of resources.  As a program, we weighed the benefits of undergoing the rigor of an outside review against cost and have initiated a review with our program level accreditation organization, CAHME.

<!- mfunc search_btn -> <!- /mfunc search_btn ->

A student that selects an accredited program has the benefit of knowing that outside evaluators have reviewed and approved the various components of an academic program (i.e. curriculum, policies, services, etc.) as high quality.
5. There is some debate as to whether or not online MHA degrees are as worthwhile as traditional MHA degrees. What steps does DMU take to ensure that online students are receiving the same education that they'd receive in a classroom?
DMU's MHA program has been offering a combination of online and classroom classes since 1999.  The program was traditionally a campus-classroom-based program until then.  Our commitment to serve the needs of our students required us to invest in online course delivery; therefore, our approach to developing our web-based classroom has always been to keep both delivery formats focused on learning outcomes.  Similar to the findings of a United States Department of Education 2010 study, program faculty have discovered that we can achieve higher learning outcomes by combining or blending online with classroom, than we could with one single delivery format.  Specifically, the program ensures a high quality education by using: the same faculty to teach on-campus and online; a variety of proven teaching strategies and technologies are blended to engage students in their discovery of new knowledge; and finally, we put a great deal of effort into assessing student performance that allows us to evaluate learning at the course and program levels.  Annually, faculty review data that suggests our efforts to continually improve the curriculum and education experience for our students is working.
6. What are the advantages to earning a MHA degree in general?
An MHA degree is a graduate business degree focused around the needs of health services delivery.  Researched conducted by NCHL (2005) suggests that leadership in this industry requires additional competence, beyond leadership in a general business sense.  As a result, NCHL published a model addressing three domains and 26 competencies required for success in health care leadership.  The DMU MHA is designed to support student development on all 26 competencies identified within this model.  NCHL's work suggests that other business degrees, not focused on health care leadership, would fall short of preparing students for a career in health services management and leadership.
7. Does DMU offer job placement for students who graduate in healthcare administration?
There is no formal job placement office at DMU.  As a graduate, health professions' university, most students either move into residencies or are joining a work force with demonstrated shortages. Additionally, our program is designed to support an early-to-mid career student.  The majority of our students are established in their careers, so the need for a job placement program isn't a priority. Instead, faculty work with their advisees to develop career goals for the next step in their career and outline strategies to assist them in achieving them.
8. What type of financial aid packages are available for students in healthcare administration? Are there any fellowships, grants and scholarships available?
DMU has a full financial aid department that works with students to determine strategies for funding their degrees.  Additionally, students are notified of scholarship opportunities when available.
9. Do you have any advice for students enrolling in an online MHA program for the first time?
I've attended more conferences and trainings that I can count, read a lot of self-help books, invested in mentors and professional coaches, etc. and what I've learned is that my investment in education has always paid off.  I'd like to say that I sat down when I was in high school and mapped out my career and that was that but, it really didn't work out that way for me.  Instead, I've worked to understand myself and what I'm good at and what I'm not so good at.  I've also worked to learn what my passions are or what gets me up every day and keeps me up late at night.  Answers to these questions have guided my career.  Once I knew what I wanted to do, I learned what I had to do to get there and then, with a lot of hard work and flat out stubbornness, I made the investment to get there.  Several degrees later… and I could not imagine doing anything else.  So, my advice, answer these questions ("what am I good at", "what am I not so good at," and "what are my passions") and then, "just do it!"
10. What do you enjoy most about your position at DMU?
Every day I am surrounding by people that know what they are good at, what they are not so good at and are "in tune" with their passion—to serve the health care industry through the development of managers and leaders that are committed to do what it takes to add value to the patient experience.  Whether  a member of the faculty, staff or student body, we come together in a shared space to learn, to grow, to serve.  I cannot imagine anything more cool, more fun, or more rewarding.

<!- mfunc search_btn -> <!- /mfunc search_btn ->

For more information on the online MHA programs offered at DMU, visit them online.

Thank you Dr. Stebbins, for sharing and participating in this piece.

That concludes our interview!