<!- mfunc feat_school ->

Featured Programs:

Sponsored School(s)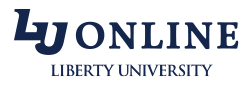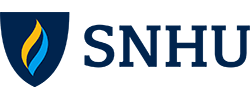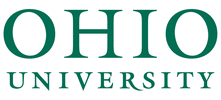 <!- /mfunc feat_school ->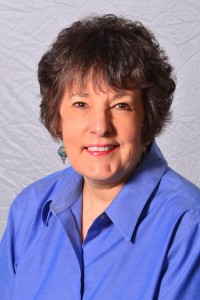 Dr. RuthAnn Althaus, Online MHA Program Coordinator at Ohio University, joins us today to discuss healthcare administration.
1. Can you tell us about the online MHA program offered at Ohio University?
The Ohio University MHA program is offered by a well-respected university, is focused exclusively on mid-career professionals, is 100% online, and can be completed in as few as two years. The program is designed to enhance the skills and knowledge of experienced health care professionals from many parts of the health care industry and all parts of the United States.  These professionals increase their business acumen and strategic leadership skills by engaging in our cutting edge curriculum, with our industry-savvy faculty, and with each other.   And the program has always been 100% online to make it accessible to the busy working professionals for whom we designed it.   As health care resources diminish and expectations rise, leaders like those with an MHA degree from Ohio University will be in big demand.
2. How long does it take to complete a typical online MHA program at Ohio University?
The vast major of our students complete the program in as few as two years. Our flexible online MHA program allows students to study anywhere when they have time in their schedule.

<!- mfunc search_btn -> <!- /mfunc search_btn ->
3. What do you think makes Ohio University's online MHA stand out from other online MHA programs?
The Ohio University MHA program is unique in a variety of ways.  An important feature is that it's offered by an established and prestigious institution that has been educating people for health and human service professions for a long time.  Ohio University consistently ranks in the top 2% of American public universities and is recognized for academic quality and value. Built on this solid academic foundation, our master's degree program in health administration is designed exclusively for experienced health care professionals by experienced leaders in their field.  Our curriculum is specially constructed to capitalize on the rich experiences each student brings to class from across the industry and across the United States.  Other MHA programs may require students to to travel to class and spend time learning and studying on their schedule.   Our program is really 100% online, providing the flexibility for students to determine when and where they will complete course work – mornings, nights, lunch breaks or weekends.  There are no hidden 'residencies' or obligations outside course work.   The Ohio University MHA program is designed with our students in mind.
4. How important would you say accreditation is when choosing an online MHA program?
Accreditation is very important and provides assurance to students, their employers, and the U.S. Department of Education (DOE) that institutions are meeting rigorous educational standards and are professionally sound.  Of the six regional institutional accreditors in the United States, Ohio University is accredited by the North Central Association of College and Schools through its Higher Learning Commission.     Institutions are regularly examined for compliance with accreditation standards.
5. There is some debate as to whether or not online MHA degrees are as worthwhile as traditional MHA degrees. What steps does Ohio University take to ensure that online students are receiving the same education that they'd receive in a classroom?
All programs at Ohio University, online and traditional, are held to the same high standard of excellence. The diploma for a degree earned online at Ohio University is absolutely no different than all other diplomas earned at Ohio University, and all mean the same thing – high quality.  Important criteria for quality in higher education are faculty credentials and skills.  All faculty members are selected for the Ohio University MHA online program based on their expert knowledge and years of in-the-field experience, as well as their ability to share their knowledge with students.  They have impeccable and impressive credentials.  We pay close attention to teaching evaluations to assure that students are receiving an education at least as good as students on campus. Our faculty focuses on developing, redeveloping, and delivering rigorous and relevant courses in a dynamic academic environment that fosters collaboration, communication, and professional development.  They are intent on addressing challenges that professionals are facing in the health care world right now and those issues that will emerge as the industry continues to change.   Ohio University consciously makes good use of the advantages of online education.  The MHA program not only allows students to work when it is convenient for them, it also encourages thoughtful discussion and project development that capitalizes on the incredible wealth of experience and knowledge our students and faculty has. The President of MIT, recently proposed in a Time Magazine article (October 7, 2013) that online learning will make college more accessible and better!  Ohio University is committed to assuring that is the case.

<!- mfunc search_btn -> <!- /mfunc search_btn ->
6. What are the advantages to earning a MHA degree in general?
Clearly, the health care industry is expanding due to population growth, medical advances, and increased longevity.  With more care comes the need for more leadership.  But health care is a business like no other.  Its leaders need an intense knowledge of the 'business of health care.'  As resources of all types become more limited, leading our organizations to 'work smarter' will be essential.  Everyone, health care professional and patient alike, sees that health care is changing daily.  It changes when medical advances occur and must be added to the array of services; it changes when more people are eligible for care; it changes when the economy results in more people who cannot pay for care.  Those of us who want to help direct that change need both broad and deep knowledge of the system along with business knowledge and leadership skills to direct the efficient utilization of resources.  A master's degree in health administration from Ohio University enhances professionals' leadership potential by increasing knowledge about how each health care segment works and fits with others.  It focuses on the business side of health care – how to make it all work together and be cost effective.
7. Does Ohio University offer job placement for students who graduate in health care administration?
All students who enroll in the Ohio University online MHA program are mid-career professionals employed in the health care field.  Most advance or move to different jobs based on their existing networks.  As a result, Ohio University does not offer traditional job placement because our students are not really traditional.  However, many students report promotion or job change while they are still in the program or after completing it.  Students also report benefitting from the contacts established in the MHA program.
8. What types of financial aid packages are available for students in healthcare administration? Are there any fellowships, grants or scholarships available?
Ohio University is dedicated to helping all students reach their educational goals, and our program will prepare the Unsubsidized Loan (Direct Loans) offer for our online MHA students. Also, many employers provide tuition assistance to their employees. We encourage students to contact their human resources department to determine the organization's policy.
9. Do you have any advice for students enrolling in an online MHA program for the first time?
There are many MHA programs available. Most students and employers are sensitive to the reputation of the university that is offering a program. Further, the rigorous academics at a larger institution intent on maintaining high quality standards assures that the diploma is one of merit. A strong online MHA program is one that challenges as it moves students toward their goals while building on the attributes they bring to the program.

<!- mfunc search_btn -> <!- /mfunc search_btn ->

Not all online programs are 100% online. Students may want to research if a program requires campus visits or has attendance obligations at specific times (even though they are online), or requirements outside of coursework.  The benefit of the Ohio University MHA is that it is truly 100% online.  It allows for a flexible learning schedule with no required campus visits and no specific or extra time commitments.  All this means that each student determines when and where to complete course work – mornings, nights, lunch breaks or weekends.
10. What do you enjoy most about your position at Ohio University?
I am honored to work in an industry populated by professionals who talk about their passion for their chosen line of work.  Many students and faculty cite satisfaction as the reason they went into health care and why they stay there. Despite the feeling of satisfaction, most of us in health care are all too aware of its changes and challenges.  But, we all have ideas about ways to fix the problems. I feel privileged to work with students and faculty who, in addition to their passion, satisfaction, and desire to help people, also aspire to find ways to be part of the solution to health care issues.
For more information on the online MHA program offered at Ohio University, visit them online.
Thank you Dr. Althaus, for sharing and participating in this piece.
That concludes our interview!

Related: