<!- mfunc feat_school ->

Featured Programs:

Sponsored School(s)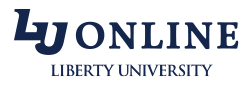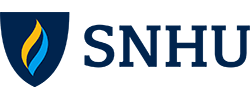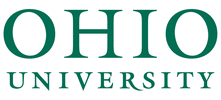 <!- /mfunc feat_school ->

Leonard H. Friedman, Ph.D., M.P.H., FACHE, director of the Master of Health Administration programs and professor in the Department of Health Services Management and Leadership at the George Washington University, joins us today to discuss health care administration.
So, what exactly is a Master of Health Administration (MHA) degree?
An MHA degree can most closely be compared to an MBA with a major difference in curriculum. For example, if you are fascinated by the inner workings of a health care organization, an MHA will provide you with the in-depth instruction necessary to help manage the entire operation. An MBA, conversely, will likely prove more useful for those with entrepreneurial or management aspirations in other industries. MHAs are also focused toward established health care professionals who want to add depth to and/or advance in their careers. There are numerous leadership opportunities within hospitals, physicians' practices, health insurance companies, nursing homes and a variety of other health-centric environments; for those who are contemplating a career in health care administration, an MHA will give you the tools to succeed in this dynamic and exciting field.

<!- mfunc search_btn -> <!- /mfunc search_btn ->
Can you tell us about the online MHA program offered at the Milken Institute School of Public Health at the George Washington University?
MHA@GW is an Executive Master of Health Administration program delivered (primarily) online by the Milken Institute School of Public Health at the George Washington University. Offering health professionals the opportunity to earn their Executive MHA degree from anywhere in the world, MHA@GW is designed to position students to assume leadership roles in a range of health-related fields from health policy and information technology, to pharmaceutical sales and health care delivery.
How long does a typical online MHA program take at the Milken Institute SPH? What is the maximum and minimum time of completion?
MHA@GW can be completed in as little as two years or as many as five. Our program includes eight 10-week learning modules combining the flexibility of a global online program with the quality and rigor of an on-campus education. Students are admitted into the program four times a year (January, April, July and October).
What do you think makes the MHA@GW stand out from other online MHA programs?
Our online Executive MHA students are held to the same standards as residential students and earn the same educational experience through our live, interactive classes, faculty-designed multimedia coursework and opportunities for collaboration with other aspiring health care leaders. Upon graduation, students will join both the Milken Institute School of Public Health and the Health Services Management and Leadership Alumni Association (HSMLAA), maintaining their connection to GW alumni across the globe. One of our many strengths is that we are able to foster highly productive collaborations and relationships with policymaking and health care organizations in Washington, D.C.
There is some debate as to whether or not online MHA degrees are as worthwhile as traditional MHA degrees. What steps does the George Washington University take to ensure that online students are receiving the same education that they'd receive in a classroom?
MHA@GW is delivered through a hybrid model. Students participate in live, interactive online class sessions delivered face-to-face by Milken Institute School of Public Health faculty. Classes are small, with no more than 12 students in an individual learning group. In addition, students participate in four real-world immersive learning experiences hosted on GW's campus, at health organizations across the U.S. and even abroad. Our program culminates with a field-based research project and a leadership portfolio.

<!- mfunc search_btn -> <!- /mfunc search_btn ->

While the program is primarily delivered online, allowing students to pursue MHA@GW from anywhere in the world, we provide opportunities for students to collaborate in-person with classmates and MHA@GW faculty, further fostering their leadership skills and human relationship building.
What are the advantages to earning an MHA degree in general?
The launch of MHA@GW couldn't come at a better time. With constant changes in our country's health care system, today's mid-career health care professionals must be prepared to meet the challenges of an increasingly complex health structure and environment.
The MHA@GW curriculum is designed to equip students with tools needed to obtain an executive role in their respective fields. Graduates of our on-campus MHA program have assumed roles ranging from hospital chief executive officer, to president of a health care-focused IT firm, to senior health care consultant to executive director of large long-term care organizations.
What types of financial aid packages are available for students in health care administration? Are there any fellowships, grants and scholarships available?
There are a number of financial options for students to consider when pursuing an MHA degree. I recommend that students apply to as many scholarships as possible. A great list can be found here on MHADegree.org.
Additionally, a great option for prospective students to consider is reimbursement from their jobs or even military tuition assistance. As a benefit to employees, many public and private organizations offer tuition reimbursement in subjects relevant to their positions. Not only does this better equip students with necessary skills to succeed in their organizations, but can also increase marketability for those interested in obtaining executive or leadership roles.
Do you have any advice for students enrolling in an online MHA program for the first time?
Students should be ready to dedicate 10–12 hours per week on the MHA@GW, not including the time that they will spend on campus during the four immersion experiences. There are a number of tutorials available on how to be an effective online learner that we highly recommend completing before starting the first module. While this is a highly rigorous curriculum, it is designed to be of high value to the working health care professional — so bring your own organizational questions with you to each weekly online session.
What do you enjoy most about your position at the Milken Institute School of Public Health?
There is no question that I most enjoy helping to prepare bright, articulate and passionate learners to assume highly consequential roles in health sector organizations. Hearing about how graduates of this program make a significant difference in helping to organize systems to deliver safe, effective, patient-centered care is one of the best parts of this job. I particularly look forward to working with adult learners who have already made the professional commitment to health care delivery.

<!- mfunc search_btn -> <!- /mfunc search_btn ->

For more information on the MHA@GW program offered at the Milken Institute School of Public Health at the George Washington University, visit it online.

Thank you, Leonard H. Friedman, for sharing and participating in this piece.

That concludes our interview!