<!- mfunc feat_school ->

Featured Programs:

Sponsored School(s)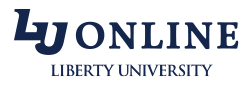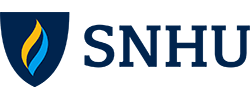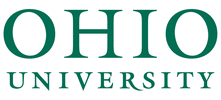 <!- /mfunc feat_school ->

Healthcare administration is a very lucrative profession, with a 2018 national median salary that is knocking on the door of six figures according to the Bureau of Labor Statistics. But it's not easy money—those salaries are hard earned, and are almost always reserved for MHA-prepared professionals who have put in the years of hard work necessary to master the many complexities of an industry that is constantly evolving, and that is currently on the cusp of even more dramatic shifts brought on by changes in both policy and technology.

Adapting to the changing big picture perspective on healthcare delivery that's happening alongside innovations in medicine and making it all fit the economic and demographic realities of the day requires a serious education from first-rate instructors operating with the latest information and best resources.

So it's no easy job to come up with a list of top MHA programs. That's why our approach relies on an exhaustive review of all the accredited graduate degree options available and a thoughtful selection process to pick out the best of the lot.

We don't believe the most important aspects of a health administration education can be quantified by tallying points, instead we feel it takes a more nuanced and subjective approach that involves a careful comparison of programs with an eye to the things that mean the most to students – things like faculty experience, diverse internship opportunities, and connections to local healthcare systems.

In the end, we hope to provide a human-focused perspective on education in a human-focused industry, and we believe it's the right approach for prospective MHA students as they consider their degree options.
General Criteria for Healthcare Administration Master's Degrees
We apply the same general set of criteria to every program list featured on the site; one that establishes a general baseline of excellence that fundamentally has to underlie every MHA degree, regardless of the focus or method of delivery.

General and Specialty Accreditation to Validate Academic Excellence

Any MHA program worth a second look will be offered through a university that has been accredited by one of the seven regional accreditation agencies recognized by the Council for Higher Education Accreditation (CHEA) and the US Department of Education. These agencies look at all the basic factors that both students and industry would expect from institutions providing a post-secondary education, from administrative oversight and the solvency of the school, to student support services and general faculty and curriculum standards.

Beyond those general standards, however, there's another level of accreditation to consider that is specific to healthcare administration. As a highly specialized and high-stakes field, it's vital that healthcare administrators be held to higher standards for education and training. And CAHME is the organization that does it.

<!- mfunc search_btn -> <!- /mfunc search_btn ->

The Commission on Accreditation of Healthcare Management Educators has been around since 1968 and considers a similar set of criteria as those regional accreditors, but with an eye specifically on master's level healthcare management programs rather than the entire school. In applying stringent and specific standards to health administration programs only, it's able to assess the curriculum and faculty on the basis of what the healthcare industry demands from its leaders:
Highly qualified faculty
Real-world, relevant research projects and participation
Interaction with current healthcare professionals
Flexible, but comprehensive curriculum standards
Well defined processes for continuous improvement
In an evaluation process that can take years and is periodically reviewed and re-validated for accuracy and improvement, CAHME goes over reams of paperwork and sends out on-site evaluators to definitively establish the quality of these programs. And the agency doesn't rest on its own laurels; standards for accredited schools were updated in 2017 and are constantly weighed against the requirements of the industry and the medical and technical standards of practice in the field.
A Full Scope of Courses for a Comprehensive Understanding of the Industry
The American healthcare system is vast, forming nearly 18 percent of the national economy in 2017 according to the Centers for Medicare and Medicaid Service. It is heavily regulated at both the state and federal levels, and broadly interconnected with other industries such as technology, insurance, and business. No Master of Healthcare Administration program is complete without a full offering of the kinds of courses required to acquaint future leaders with the policy and demographic trends that drive the industry today.
This is largely why CAHME-accreditation is so important, since the curriculum standards that meet the approval of the agency will most certainly stand up to the requirements of the healthcare industry itself.
Formats to Fit Your Availability and Experience
While there is no one single preferred format for MHA programs, we look for a variety of options that can fit the needs of students at various stages of their careers. Those can include:
Full-time, traditional master's programs
Part-time, evening or weekend programs
Executive programs aimed at currently employed healthcare administrators pursuing advanced degrees
Accelerated programs designed to deliver maximum content in minimum time
Our consideration is not so much the format itself as it is ensuring that, regardless of format, the selected program delivers what it promises. When you decide on the scheduling and format that fits your needs, we want to be sure the program is delivered in a way that doesn't cut corners or prevent you from realizing your career goals.
Healthcare Industry Connections for Networking and Experience
Real-world experience is considered to be an essential part of your preparation when taking on a position as an executive in healthcare, and the options you have for acquiring that experience will rest largely on industry connections your school has established long before you enroll.
Schools connected with major teaching hospitals can offer an invaluable array of residency or internship experiences, but we also consider other programs that have major industry connections with insurers, healthcare networks, or medical equipment manufacturers—any opportunity to get you a position that will give you the kind of immersive learning experiences you need while allowing you to make connections that will serve you for your entire career.
School Reputation and Third-Party Reviews
Although we keep our own counsel when it comes to making final program selections, we do consider traditional outside evaluators, such as U.S. News & World Report and the Princeton Review, which maintain long-term perspectives on program quality. We evaluate those together with reviews or commentary from alumni and other outside coverage when available for a balanced view of the program.
Faculty Qualifications and Research for Real-World Engagement
Your faculty will be the single greatest influence on your studies, and we make sure you are only looking at programs with top-flight educators standing at the podium. We look for those actively engaged in current research, particularly those who are heavily published in peer-reviewed publications such as the International Journal of Health Services.
Job Placement and Networking Assistance to Get You Where You Want to Go
Getting a job in the healthcare industry shouldn't prove to be that difficult since health services administrators are being hired at a record pace, showing a projected job growth rate of 20 percent for the ten-year period leading up to 2026 (US Department of Labor). Finding the right job, however, is another matter.
We look for schools with a full range of student assistance when it comes to preparing for interviews, sponsoring networking opportunities, and polishing resumes to get you into a position where your talents are able to shine. Those that offer ongoing assistance even years after you graduate with access to job boards and career consultation always got a second look.
Online Master's Degree Programs in Healthcare Administration
Online programs have become common in recent years in every industry, and they can offer the exact solution that busy graduate students need. If you're trying to climb the ladder in the healthcare industry, packing up and relocating to be close to your preferred institution, or devoting precious daytime hours to attending class in person, can put a real dent in your plans. Online programs serve a very specific need, and as such, they have different challenges to overcome to be considered on par with on-campus options.
That's why we apply an additional set of criteria in our evaluation of online MHA programs:
Delivery Systems and Resources Available to Students
A solid online program absolutely has to rest on solid network technology. The Course Management System used, the video-conferencing and streaming tech, the online interaction and messaging systems all have to not only meet high standards of user interface design, but also have to function consistently and robustly.
Flexibility and the Extent of Online Availability of Resources
There's no question that an online class is a different experience from traditional on-campus courses, but, in our view, that's no excuse to short the online student when it comes to standard resources and the quality of their education. We look for schools that can deliver the full array of resources in their online programs, giving students access to everything from virtual libraries to research and field work opportunities that can be taken on remotely.
Hybrid Courses Often Offer the Best of Both Worlds
Not every "online" program is actually entirely online. In some cases, we prefer to select those that are 100 percent online, without any on-campus requirement, but in a people-focused field like healthcare, many programs elect to build in at least some on-campus intensives, and we certainly respect that. So if the online experience cannot fully deliver the necessary education, we at least endeavor to select hybrid programs that require a compact, minimal on-campus presence, preferably compressed into short experiences at the beginning or end of the program.
MBA Programs with Healthcare Administration Focus
All competent MHA programs include some business components, but there are also MBA programs that offer a focus in healthcare. We evaluate these programs using some additional criteria that are specific to the challenges inherent in delivering an education in a way that's more oriented to the business side of healthcare.

Additional Accreditation Covering Business Skills

Just as there is a specific accrediting agency focused on the details of healthcare administration programs, there are also business-focused accreditors that fill the same role for business-centric studies.

<!- mfunc search_btn -> <!- /mfunc search_btn ->

There are three preeminent agencies that accredit business schools and MBA programs specifically, including those that offer a concentration in healthcare administration:

While all three have their particular strengths and weaknesses, we use them to verify that the business skills being taught are as up-to-date and accepted as the healthcare-specific processes and skills.

Striking the Right Balance Between Healthcare and Business

You'll find an essential tension in the healthcare industry between the health care and the economic realities of healthcare service delivery. The same tension exists in business-focused healthcare education, and just as you'll have to strike the right balance in your administrative duties in the industry, a good MBA program healthcare concentration should offer the right combination of healthcare education and business acumen, without shorting either one. We pick programs that walk that line successfully and give you a full range of knowledge so you can be successful in the field on day one.