<!- mfunc feat_school ->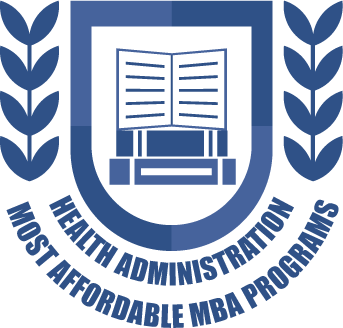 Make no mistake, healthcare is big business. If you are at the point in your career where you are considering a master's degree, you already know the numbers. According to the Brookings Institute, the healthcare industry employs 11 percent of all American workers. It also accounts for 24 percent of government spending. Healthcare is important to everyone, with over 8 percent of consumer spending going toward medical expenses. Together, that all comes to nearly 20 percent of GDP. The total market is valued at nearly $3 trillion, making it the largest single sector in the world.

In any industry, with that much money changing hands you better believe companies are hiring the most professional managers they can find. That means people with a master's degree.

<!- mfunc search_btn -> <!- /mfunc search_btn ->

Although the MHA – Master of Healthcare Administration – is often the go-to option, it's not the only one, and some would argue that in certain roles it's not always the very best one either. With healthcare management leaning harder in the direction of business concerns and profitability than ever before, more and more, senior executives in healthcare are opting for the holy grail of business credentials – the Master of Business Administration. With many schools offering those MBAs with concentrations in healthcare services or administration, it's an easy call for many in the healthcare business gunning for c-suite positions.

It's not a cheap option, however. According to Poets & Quants, a site that monitors business and finance education, top MBA programs can cost as much as $200,000. On top of that, the rates are increasing by as much as 18 percent every three years.

If your destination is in the upper echelons of healthcare leadership, then you've already got a mind for budgets and operational cost efficiency. An MBA can help you get there. And with this list we can help make sure you don't pay too much.
How We Found the Lowest Priced MBA Programs in Healthcare Administration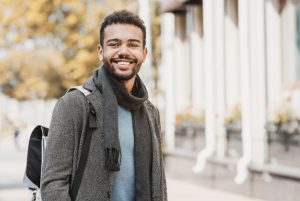 How did we pick the programs for this list? Of course, the lowest tuition rates took the prize every time.
But just like balancing the imperative of top quality patient care with the need to keep the business of healthcare profitable, it's not just as simple as picking the cheapest programs out there. At the end of the day, we're part of this industry too, and we need to feel good about the recommendations we make.
We started by splitting the list between public and private schools. Each has different financing and cost structures, and that makes apples-to-apples cost comparisons between the two impossible. Private schools can rarely compete with discounted in-state tuition rates, but they are often very competitive or even less expensive for international students and those coming in from out of state. We feel it's important for you to see the most affordable in each category, so that's exactly what we show you here.
Next, we pooled the schools in each state from each of those categories and found the average cost-per-credit for public and private university MBAs separately. In the end, we simply included all the MBAs in each state with lower than average per-credit costs in their state. And in states where there is only one school of a particular category, well, it definitely made the list to make sure you get to see your options.
Affordability Doesn't Mean Much If You Don't Get a Great Education
We're still looking to present an elite class of schools, so instead of casting the net wide to include every healthcare management MBA in the market, we started with a smaller pool of business schools that have already distinguished themselves in some important ways. That's why we only looked at programs that have already cleared the bar to meet the high standards of the American medical and business communities.
To this end, the pool of programs we worked from included only those MBAs that have earned full accreditation from one of these three organizations:
Each of these specialty accreditors is recognized by the Department of Education. They take a deep-dive when it comes to evaluating business programs and schools, looking at factors like:
Curriculum development and currency
Instructor qualifications and hiring
Administrative and academic policies
Grading systems and appeals
Funding and research opportunities
It all happens through extensive policy reviews and on-site visits to check the quality of everything from facilities to curriculum to the instructors teaching it. And it's not a one-and-done deal, either; periodic reviews make sure that these programs stay up to snuff.
You Need to Look at More Than Just a Price Tag to Make an Informed Decision
Naturally, you're going to make your decision about which school to attend based on more than just the price. So we dug in a little deeper to give you key details on each school on the list. For every school, we give you the rundown on factors like:
Estimated cost per credit, and how much below the state average that is
Whether or not standardized tests like the GMAT or GRE are required for admission
The delivery formats available, whether online, on campus or hybrid
Specialty programmatic accreditation
Then we go beyond even those basics and dig into the special factors that might really make a school standout. We note schools that allow you to go through on an accelerated plan to earn your degree fast, and comment on the technical support and qualities of some of the more outstanding online programs. Also, if a school has special arrangements with nearby healthcare systems or unique internship arrangements, you'll read about it here. And we try to give you a rundown on the school's reputation in the community, weighing rankings from prestigious publications like U.S. News & World Report.

<!- mfunc search_btn -> <!- /mfunc search_btn ->

And each and every school has a direct link to the website, so you can dive in for even more information without a big song and dance along the way.
State-by-State Guide to the Most Affordable MBAs in Health Management for 2022
No matter what your career goal in healthcare administration looks like, you can find an MBA with a healthcare concentration on this list that will help you get there. And no matter what your budget is, you can get a first-rate education from one of these options that will unlock the door for you to the highest ranks in healthcare management.
Alaska | Arizona | California | Colorado | Connecticut | Delaware | Florida | Georgia | Idaho | Illinois | Indiana | Kansas | Kentucky | Maine | Massachusetts | Michigan | Minnesota | Mississippi | Missouri | Nebraska | New Hampshire | New Jersey | New Mexico | New York | North Carolina | North Dakota | Ohio | Oklahoma | Oregon | Pennsylvania | Rhode Island | South Carolina | South Dakota | Tennessee | Texas | Utah | Virginia | West Virginia
Most Affordable MBA-Health Management Programs in Alaska
Most Affordable MBA-Health Management Programs in Arizona
Most Affordable MBA-Health Management Programs in California
Public University Business Schools in California – Average Cost Per Credit: $861
Private University Business Schools in California – Average Cost Per Credit: $807
Most Affordable MBA-Health Management Programs in Colorado
Public University Business Schools in Colorado – Average Cost Per Credit: $895
Private University Business Schools in Colorado
Most Affordable MBA-Health Management Programs in Connecticut
Most Affordable MBA-Health Management Programs in Delaware
Most Affordable MBA-Health Management Programs in Florida
Public University Business Schools in Florida – Average Cost Per Credit: $955
Private University Business Schools in Florida – Average Cost Per Credit: $1,050
Most Affordable MBA-Health Management Programs in Georgia
Public University Business Schools in Georgia
Private University Business Schools in Georgia – Average Cost Per Credit: $615
Most Affordable MBA-Health Management Programs in Idaho
Most Affordable MBA-Health Management Programs in Illinois
Private University Business Schools in Illinois – Average Cost Per Credit: $1,041
Most Affordable MBA-Health Management Programs in Indiana
Private University Business Schools in Indiana – Average Cost Per Credit: $500
Most Affordable MBA-Health Management Programs in Kansas
Private University Business Schools in Kansas – Average Cost Per Credit: $597
Most Affordable MBA-Health Management Programs in Kentucky
Most Affordable MBA-Health Management Programs in Maine
Most Affordable MBA-Health Management Programs in Massachusetts
Private University Business Schools in Massachusetts – Average Cost Per Credit: $1,356
Most Affordable MBA-Health Management Programs in Michigan
Public University Business Schools in Michigan – Average Cost Per Credit: $723
Private University Business Schools in Michigan – Average Cost Per Credit: $774
Most Affordable MBA-Health Management Programs in Minnesota
Private University Business Schools in Minnesota – Average Cost Per Credit: $774
Most Affordable MBA-Health Management Programs in Mississippi
Most Affordable MBA-Health Management Programs in Missouri
Public University Business Schools in Missouri – Average Cost Per Credit: $386
Private University Business Schools in Missouri – Average Cost Per Credit: $625
Most Affordable MBA-Health Management Programs in Nebraska
Public University Business School in Nebraska
Private University Business School in Nebraska
Most Affordable MBA-Health Management Programs in New Hampshire
Private University Business Schools in New Hampshire – Average Cost Per Credit: $646
Most Affordable MBA-Health Management Programs in New Jersey
Public University Business Schools in New Jersey – Average Cost Per Credit: $1,058
Private University Business Schools in New Jersey – Average Cost Per Credit: $1,048
Most Affordable MBA-Health Management Programs in New Mexico
Most Affordable MBA-Health Management Programs in New York
Public University Business Schools in New York – Average Cost Per Credit: $702
Private University Business Schools in New York – Average Cost Per Credit: $1,162
Most Affordable MBA-Health Management Programs in North Carolina
Private University Business Schools in North Carolina – Average Cost Per Credit: $664
Most Affordable MBA-Health Management Programs in North Dakota
Most Affordable MBA-Health Management Programs in Ohio
Public University Business Schools in Ohio – Average Cost Per Credit: $1,168
Private University Business Schools in Ohio – Average Cost Per Credit: $888
Most Affordable MBA-Health Management Programs in Oklahoma
Public University Business School in Oklahoma
Private University Business Schools in Oklahoma – Average Cost Per Credit: $837
Most Affordable MBA-Health Management Programs in Oregon
Most Affordable MBA-Health Management Programs in Pennsylvania
Private University Business Schools in Pennsylvania – Average Cost Per Credit: $852
Most Affordable MBA-Health Management Programs in Rhode Island
Most Affordable MBA-Health Management Programs in South Carolina
Most Affordable MBA-Health Management Programs in South Dakota
Public University Business School in South Dakota
Private University Business Schools in South Dakota – Average Cost Per Credit: $614
Most Affordable MBA-Health Management Programs in Tennessee
Private University Business Schools in Tennessee – Average Cost Per Credit: $1,011
Most Affordable MBA-Health Management Programs in Texas
Public University Business Schools in Texas – Average Cost Per Credit: $452
Private University Business Schools in Texas – Average Cost Per Credit: $1,149
Most Affordable MBA-Health Management Programs in Utah
Private University Business Schools in Utah – Average Cost Per Credit: $732
Most Affordable MBA-Health Management Programs in Virginia
Private University Business Schools in Virginia – Average Cost Per Credit: $780
Most Affordable MBA-Health Management Programs in West Virginia
Public University Business Schools in West Virginia – Average Cost Per Credit: $501
Private University Business Schools in West Virginia – Average Cost Per Credit: $600