<!- mfunc feat_school ->

Featured Programs:

Sponsored School(s)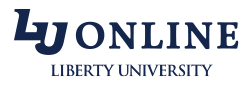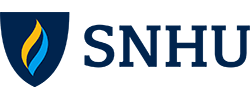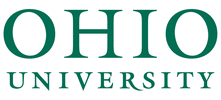 <!- /mfunc feat_school ->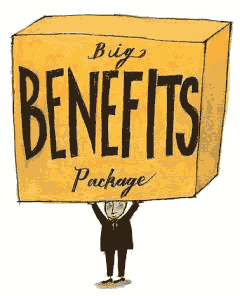 The sheer size and complexity of the U.S. healthcare system is nothing short of extraordinary. Dynamic and unpredictable, the elaborate network of public and private hospitals and health systems, independent practices, and insurers are in a state of perpetual motion, responding to changing economic, regulatory and technological factors.
Quality of care, new technology, the challenges associated with an increasing demand for healthcare services and, of course, cost, are all in delicate balance on this moving train. As a result, the administration and management of healthcare delivery calls for professionals who have an advanced level of education and training.
The Master of Healthcare Administration has become the gold standard for anybody competing for the most coveted jobs in healthcare administration. The MHA emphasizes high-quality, patient-centered care with a focus on contemporary issues in health policy, operations improvement and assessment, financial analysis and management, population health, and more.
Whether you have your sights set on a leadership, administrative, management, or executive role in healthcare, you'll need a master's to be competitive. If that's not enough to convince you, here's a few more reasons why the MHA needs to be on your radar:
#1 You Cannot Advance Without An MHA
You may have years of experience in the healthcare field, but don't expect to achieve your professional goals without the MHA. Some organizations may take you on at an entry-level position to allow you to get some valuable experience in the healthcare industry, but without the MHA, there's only so far you can go.

<!- mfunc search_btn -> <!- /mfunc search_btn ->

In fact, in many organizations, those on a corporate career path in healthcare management or administration will risk losing their positions if they don't achieve the MHA. The healthcare industry is an exciting foundation on which to build a career, but without the proper educational foundation, you'll be limited to what you can achieve.
#2 It Pays Well
The good news is that there's a strong body of evidence to show that earning the MHA pays off in the form of higher salaries. While your salary potential will vary based on the size of the organization and your healthcare industry experience, the MHA is the key to maximizing your earning potential in healthcare administration. According to May 2019 stats from the Bureau of Labor Statistics, medical and health services managers earned an average annual salary of $100,980. The top 10% in the field earned an annual salary of $189,000 during this time.
#3 A Sense Of Responsibility
The decisions made by healthcare administrators influence the future of a healthcare organization and affect the careers of medical personnel and the lives of the patients they treat. Healthcare is serious business and it takes strong and decisive professionals to run a healthcare organization both efficiently and effectively. Those who have earned the MHA are armed with the knowledge and skills needed to make the most informed decisions. The sense of responsibility that comes with these kinds of positions can help to make this one of the most rewarding career choices you could make.
YouTube Special Feature
Meet Liz who is enrolled in the Mount Saint Mary's University MHA program. As a current MHA student she discusses how the accelerated evening format helps her balance a career and family life while pursuing her mster's degree.
#4 The Range Of Disciplines
The MHA prepares individuals to assume top positions in healthcare administration. But don't expect this degree to simply focus on business-related topics. The MHA features an in-depth study of healthcare systems, which covers a wide range of disciplines. Expect this advanced degree to include study in areas such as health policy, healthcare law, risk management, informatics, data management, and much more.
#5 You Would Be In Demand
The MHA is how many healthcare administrators futureproof their careers. Not only does this graduate degree prepare students to enter the field, but it helps propel experienced healthcare administrators up the career ladder. Simply put, healthcare administrators with the MHA are always in demand.
#6 Your Future Is Flexible
The MHA comes with a great deal of flexibility, which makes it a very attractive degree in the healthcare administration field. With the MHA on your resume, you may assume a role as an administrator in a nursing facility or the executive director of a hospital system, as a physician group administrator or a health policy expert.

<!- mfunc search_btn -> <!- /mfunc search_btn ->

As healthcare continues to evolve, The MHA remains a solid foundation on which to build a career in healthcare administration.
#7 You Will Make A Difference
The MHA gives you the foundation on which to build a career in healthcare administration and a make a difference in the lives of the patients you serve. Thanks to the steady guidance and trusted oversight of healthcare administrators, efficiency, cost-effectiveness, and top-quality patient care are achieved in clinics, hospitals, healthcare systems, and more.
Salary and employment data compiled by the United States Department of Labor's Bureau of Labor Statistics in May of 2019. Figures represent accumulated data for all employment sectors in which medical and health services managers work. BLS salary data represents average and median earnings for the occupations listed and includes workers at all levels of education and experience. This data does not represent starting salaries. 
All salary and employment data accessed June 2020.