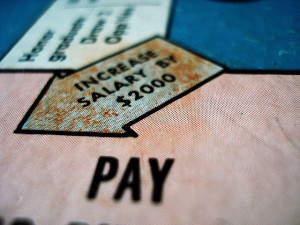 Depending upon your health administration career path, you can earn from $40,000-$110,000
When you earn your master's degree in health administration, or MHA, you will spend your career in healthcare administration as a leader. You will have a leading role in a hospital, doctor's office, nursing home or home health agency. According to Forbes magazine, a master's degree in health care administration is one of the best choices you can make.
Health administrators, sometimes known as health care managers or health service managers, direct the operations of various types of health systems. They usually are responsible for services, facilities, programs, budgets, staffs, relations with other organizations and other aspects of administration and management.
Today, approximately 100,000 professionals work in health administration, with many of them holding an MHA. The Bureau of Labor Statistics reports that the job market for health administration managers will increase by 22% by 2020, which is a healthy growth rate.
BLS states that the median salary in the field of health administration currently is $84,000, with the top 10% earning up to $144,000.
Health administrators tend to work in the following facilities:
Hospitals: 39%

Doctors' offices: 9%

Nursing care facilities: 7%

Home health care services: 6%

Outpatient care centers: 5%
Top States and Cities for Health Administration Jobs
Monster.com reports that the following states have some of the highest need for health care workers, including health administration professionals.
California

Florida

Illinois

Massachusetts

Michigan

New Jersey

New York

North Carolina

Ohio

Pennsylvania
Some of the cities you should consider for a high number of health care administration jobs include:
Cincinnati, Ohio

Columbus, Ohio

Philadelphia, Pennsylvania

Pittsburgh, Pennsylvania

San Antonio, Texas

Austin, Texas
ModernHealthCare.com recently recognized these employers to be some of the best places to work in the health care field:
Warmego City Hospital: Wamego, Kansas

The Women's Hospital: Newburgh, Indiana

Texas Health Center for Diagnostics and Surgery: Plano, Texas

Weatherby Healthcare: Fort Lauderdale, Florida

Impact Advisors: Naperville, Illinois

CompHealth: Salt Lake City, Utah

ZocDoc: New York, New York

LiquidAgents Healthcare: Plano, Texas

Hayes Management Consulting: Newton Center, Massachusetts

Southern Ohio Medical Center: Portsmouth, Ohio
We expect that the employment of health care administrators in these high demand cities and states will increase by 22% by 2020. There currently are more than 300,000 medical and health services managers in the US, and we should see about another three million health care-related jobs added in the US by 2020.
According to SalarybyState.org, health information managers – which is very similar to health administrators – can expect the following median salaries by state:
Alabama: $66,000

Alaska: $55,000

Arizona: $57,000

Arkansas: $64,000

California: $71,000

Colorado: $57,000

Connecticut: $70,000

Delaware: $60,000

Florida: $62,000

Georgia: $70,000

Hawaii: $46,000

Idaho: $54,000

Illinois: $68,000

Indiana: $65,000

Iowa: $60,000

Kansas: $59,000

Kentucky: $57,000

Louisiana: $54,000

Maine: $58,000

Maryland: $65,000

Massachusetts: $74,000

Michigan: $63,000

Minnesota: $59,000

Mississippi: $76,000

Missouri: $64,000

Montana: $66,000

Nebraska: $52,000

Nevada: $60,000

New Hampshire: $64,000

New Jersey: $68,000

New Mexico: $58,000

New York: $76,000

North Carolina: $64,000

North Dakota: $61,000

Ohio: $61,000

Oklahoma: $59,000

Oregon: $61,000

Pennsylvania: $56,000

Rhode Island: $65,000

South Carolina: $58,000

South Dakota: $50,000

Tennessee: $61,000

Texas: $61,000

Utah: $57,000

Vermont: $61,000

Virginia: $65,000

Washington: $61,000

Washington DC: $73,000
Related: