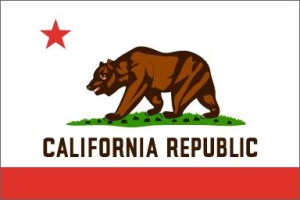 If you're considering a Masters in Healthcare Administration in the state of California, you need this information below.
The lure of sun and beaches is enough to make many people consider the state of California as a potential state for relocation for a personal or career change. There are parts of the state that are highly populated and very expensive to live in, but also many areas that are less congested and more reasonably priced.
SEE ALSO: Salary for MHA Degree Graduates? Best Jobs Options?
In addition to the weather and location, California happens to be the state with the highest population of all the states in the United States. For service industries, having such a supply of citizens to use those services is ideal.
When looking at the fastest growing occupations in California, as listed by the Employment Development Department, 9 of the 15 fastest growing occupations are within the field of healthcare.They include:
Home Health Aides
Personal Care Aides
EMT and Paramedics
Medical Scientists
Marriage and Family Therapists
Diagnostic Medical Sonographers
as well as other medical related providers. This growing rate, each with anticipated annual growth rates of over 30 percent, indicates a strong expected growth rate in California healthcare services overall.
If a career change is in mind, the wide availability of colleges and universities around the state provide many options for returning to school for advanced degrees in health care administration. This would be a great way to get a new start in a new location while working towards a better future career.
California Master's in Healthcare Administration
There are many options in a state as large as California for pursuing a master's degree in health administration. The following list provides several examples of those choices.
Medical and Health Services Managers Employment in Arizona
The number of people working in various positions in the healthcare industry in the state of California is estimated to be around 1.1 million people. This is comprised of:
Medical and Health Services Managers
Healthcare Practitioners and Technical Occupations
Healthcare Support Occupations
The Bureau of Labor Statistics breaks down California healthcare employment into these three categories. For those interested in entering the healthcare administration degree programs, the medical and health services managers would most closely equate to those desired positions.
The state of California has the highest employment of medical and health services managers, just beating New York slightly. The estimation from the Bureau of Labor Statistics and their Occupational Employment Statistics counts 26,690 such employed professionals, enjoying a annual mean wage of $113,810, which is slightly less than the pay for New York managers.
For the future outlook of medical and health services managers, the Bureau of Labor Statistics provides career specific forecasting of this particular career in its Occupational Outlook Handbook.
The expected future employment for this career is seen having a considerable growth rate of 22% through 2020, a much higher growth rate than average career forecasts. With the state of California being one of the largest states and having such a large population, it is reasonable to believe that the growth in this state will be at least as high as average. The favorable weather makes it even more appealing to retirees, who need the access to quality healthcare as they age, being another positive factor for this state.
Healthcare Employment in California
There are many employers of health care administrators in the state of California, with the following list being just some of the companies.
California Hospital Medical Center
Address: 1401 South Grand Ave, Los Angeles, CA 90015
Telephone:  (213) 748-2411
This downtown Los Angeles hospital is a 316-bed acute care facility that focuses on prevention of diseases through public information and community-based programs to share that information. They seek to offer consistent medical care for all members of the community, and conduct regular assessments of the needs for particular types of care within the various populations in their area.
Molina Healthcare
Address: 4001 J St, Sacramento, CA 95819
Telephone: (916) 453-4545
Molina Healthcare is a provider of healthcare that caters to those with financial needs for health coverage. They provide health services for almost 4.3 million people and are able to do so from government funded programs. There are 15 states that Molina operates within, California being one of those.
United Health Group
Address: Sacramento, California
United Health Group is another large insurance provider. They operate through many different business segments, such as OptumHealth, which delivers educational services to communities with goals of informing people of health topics. The healthcare insurance covered by this company provides a wide variety of employment and career options.
California Department of Health Care Services
Address:  Sacramento, California
Telephone:
This department operates as a part of the California state system and provides health services and care for many of the specialized divisions of the human services for citizens of the state, known as the Systems of Care Division. These include children's services, genetically handicapped, disability prevention, care coordination management, foster children and 115 other programs.
California Healthcare Scholarships, Fellowships & Grants
Scholarships
Fellowships & Grants
Additional Health Links for California
Sources