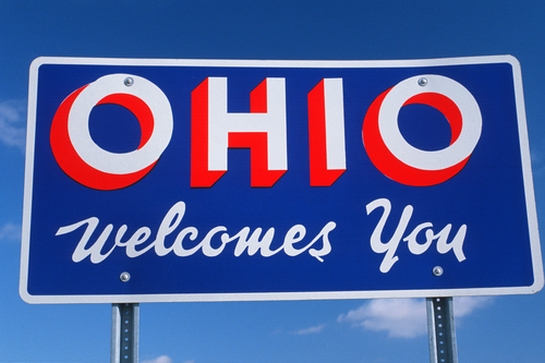 People considering relocation for their next job would find many things about Ohio to make them think seriously about living there. There are many large cities that are only 1-2 hour drives from each other, as well as the proximity to other large cities and states that are relatively close.
Primary appeal for Ohio comes in its reasonable cost of living. According to the US Census Bureau, the mean value of residential homes in Ohio is $135,600 which is considerably lower than the average state mean value of the United States as a whole, at $186,200. The affordability of homes is similar with other goods and services, where their costs are significantly less than in many larger states.
With Ohio having the seventh largest population of all states, it is a significant state at over 11 million residents. The industry with expected high growth in coming years is the health care industry. With the large population that Ohio has, the demand for these services is likely to maintain employment opportunities in the state very well.
Ohio Master's in Healthcare Administration
In considering the health care industry, it is beneficial to look at the possible career of healthcare administration. While there are many colleges and universities in the state that offer degrees in this area, these are some examples:
Ohio State University – Master of Health Administration – A unique component of this degree program is a required course with a clinical care team at the campus medical center. A patient focused instruction creates more effective solutions when dealing with healthcare needs. As future leaders, these practical experiences as well as top notch instruction will improve their chances of success in their subsequent employment.
Ohio University – Master of Health Administration – For those looking to earn an online degree in health administration, this school makes that option available. This provides flexibility to prospective students needing to continue working while advancing their degree. In addition, it eliminates the need to locate near a particular college or university.
Medical and Healthcare Services Manager Employment in Ohio
The U.S Bureau of Labor Statistics maintains statistics of the employment situations within each career field and within each state. Using these figures from their Occupational Employment Statistics the number of employees in Ohio in healthcare positions are:
14,390  Medical and Health Services Managers
337,410 Healthcare Practitioners and Technical Occupations
203,910 Healthcare Support Occupations
Even with this sizeable existing workforce, the forecast is that those numbers would contribute to 22% growth between 2010 and 2020, also projected by the U.S. Bureau of Labor Statistics. This expected strong growth lies much higher than the average management position, which only anticipates 7% growth over the same period.
Employers of Healthcare Administration Professionals in Ohio
There are many types of careers that people can pursue with an advanced graduate degree in healthcare administration, but the following examples demonstrate some of the companies that employ people with similar educations. This list includes:
Cleveland Clinic
Address:  9500 Euclid Avenue, Cleveland OH 44195-5108

Telephone:  (216) 444-2200
Consistently, the Cleveland Clinic is ranked in the top of all hospitals in the country. 19 years in a row for cardiac care, ranked #1 in the country. The wide range of specialties offered by this individual provider indicate a serious drive to provide high quality care within their facilities. These varied departments all have high volume operations, yet must maintain their excellence by being properly funded. This requires the expertise of health care administrators.
Emeritus Senior Living Communities
Address:  17 cities in Ohio and most other states

Telephone:  (206) 298-2909
Senior living communities are growing and expanding in many parts of the country. Emeritus is a leading company in that they have locations in many parts of the country, as well as Ohio. The variety of facilities and requirements needed to care for their residents would necessarily need the proper supervision and monitoring, especially when handling the business side of the whole venture.
Ohio State University Wexner Medical Center
Address:  370 West 9th Avenue, Columbus  OH 43210-1238

Telephone:  (614) 293-8000
Personalized health care providers here are leaders in their fields, and strive to maintain consistent standards for delivering those services. Their connection to the Ohio State University keeps them connected to the educational sector of medicine and the research that is actively pursued within the university.
Pioneer Physicians Network
Address:  Locations throughout Akron area

Telephone:  (330) 899-9350
This large network of physicians and medical office complexes has many of the characteristics that one would look for in an employer of healthcare administrators. Similar physician networks exist throughout the state, and the need to managing all of the personnel with making strategic business decisions would be much needed in this kind of organization.
Ohio Healthcare Scholarships, Fellowships & Grants
Most scholarships are widespread and can cover a large number of students in different situations, and some of them target particular colleges, programs, or majors. Some target certain ethnic or racial backgrounds, and some are strictly merit based. A few scholarships that can apply to this educational option are:
Scholarships
Fellowships & Grants
Nationwide Children's and The Ohio State University Wexner Medical Joint Administrative Fellowship – This two-year title provides training in both a pediatric teaching hospital as well as academic medical center run by the state. The two year term provides many opportunities for executive exposure, personal responsibilities for running operations that increase as expertise and competence is demonstrated.
Cleveland Clinic Administrative Fellowship – This pioneering medical institution created these positions to provide opportunities to promising health administrative graduates. They seek to expand their career aptitudes by offering experiences in operational, clinical, and strategic growth challenges. This position lasts for one year.
Premier Health Partners Administrative Fellowship – Ladders are used to describe the way the fellowship operates for those accepted to the positions. As the fellow gains experience and understanding each aspect of the delivery system, they take on a greater level of responsibility. This series of rotations and projects culminates with direct contact with senior level administrators on projects of mutual decision.
Additional Health Links for Ohio
Sources: