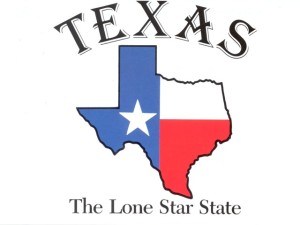 In considering different areas for moving and starting a new job, there are many aspects to look at. Many people consider weather, cost of living, and access to important activities. For those considering jobs in the service sector, it is also necessary to look into population changes.
Even more attractive than the lack of winter or the affordable housing in Texas is the continued population growth they have experienced and maintain today. According to the U.S. Census Bureau, from 2010-2012 the state of Texas has seen their population go up by 3.6%, when the U.S. as a whole saw population go up only 1.7%. That represents over 900,000 more people than they had just 2 years ago.
The continued inflow of citizens to the state will certainly increase their demands for most service-related products, and healthcare is one of the most important services that exist. At the same time, Texas also has a very favorable education system for its residents, which could be just the right combination to combine a relocation with an education into a new field, like healthcare.
Texas Master's Degree in Healthcare Administration
Medical and Health Services Manager Employment in Texas
Employment for these positions looks to be expected to grow over the next several years. According to the U.S. Bureau of Labor Statistics, these jobs are forecasted to see 22% growth nationally from 2010-2020. Where average occupations expect 14% growth over the same time period, other management occupations are much lower at only 7%.
Their occupational employment statistics also detail the numbers of people working at different positions on a state-by-state basis. Of the roughly 850,000 people working in healthcare within the state, those are broken into the following categories:
17,850  Medical and Health Services Management
567,220 Healthcare Practitioners and Technical Occupations
270,190 Healthcare Support Occupations
This large number of working professionals indicates a strength in the demand for healthcare services in the state of Texas as a whole.   With strong projected growth for the positions of medical and health services management and a growing population in the state, Texas seems like a very strong choice to consider.
Employers of Healthcare Administration Professionals
Houston Methodist Hospital
Address:  6565 Fannin Street, Houston TX 77030-2707
Telephone:  (713) 790-3311
This hospital is part of the Methodist Hospital network with locations elsewhere in Texas. They are regularly ranked nationally in many of their primary hospital functions. This location contains 884 beds.
At Home Healthcare
Address:  Locations through much of Texas
Telephone: (877) MY-NURSE
This company provides healthcare services for clients in 64 of the Texas counties. They operate out of 15 offices located throughout East and Northeast Texas. Each branch location must maintain a staff of healthcare professionals who are licensed, certified, trained, and bonded. Coordination of these personnel issues and the physicians of each of the clients requires a lot of communication and contact.
University Hospital at San Antonio
Address:  4502 Medical Drive, San Antonio TX 78229-4493
Telephone:  (210) 358-4000
This hospital located in San Antonio is part of the University Hospital network operating several other locations. This location contains 496 beds, as well as 5000 total employees and 700 resident physicians. The reputation for quality healthcare has earned this facility with many high rankings by US News & World Report, both regionally and nationally.
Grace Presbyterian Village
Address:  550 E Ann Arbor Ave, Dallas  TX 75216
Telephone: (214) 376-1701
This senior living community provides a multitude of services to the aging population to allow them to live on their own and get increasing levels of care as their particular situation requires. This location is part of the Presbyterian Communities and Services, and operates in a faith-based culture.
Arizona Healthcare Scholarships, Fellowships & Grants
Scholarships
Fellowships & Grants
Bobcat Promise – This need bases grant guarantees that children graduating from Texas high schools will be guaranteed at Texas State University. To qualify, the children must come from homes where the adjusted gross income is less than $25,000.
Additional Health Links for Texas
Sources: