<!- mfunc feat_school ->

Featured Programs:

Sponsored School(s)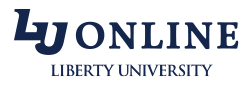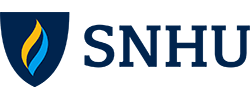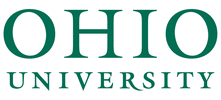 <!- /mfunc feat_school ->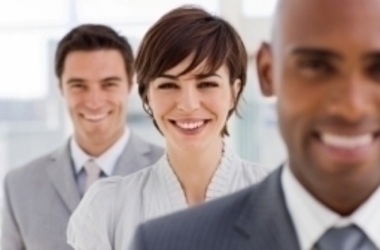 Healthcare is one of the biggest industries in the United States and the world. Many professionals are reaching retirement age in the field, and the population is quickly aging. So, it is anticipated that there will be significant, growing demand for professionals in the health administration field. With a master's degree in health administration (MHA), you can be assured of many exciting career opportunities in the future.
SEE ALSO: MHA Salary Outlook
To learn more about the ranking, please visit our page: How We Decided on the Best MHA Programs
You can be even more assured of a strong career in health administration by attending one of these recommended universities below:
George Washington University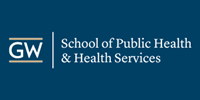 SPONSORED 100% Online MHA Degree! George Washington University – Executive Master of Health Administration- GW's Executive Master of Health Administration is for aspiring leaders with at least 3 years of clinical or administrative experience in the health care industry. With the program's interactive design, students learn from each other's experience as much as they learn from faculty. The curriculum focuses on developing the leadership and ethical skills needed to create highly effective health care organizations, and core health care content areas including quality improvement, decision science, quantitative methods, and community health. Inquire with George Washington University.
University of Southern California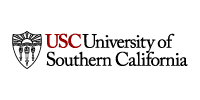 SPONSORED 100% Online MHA Degree! The University of Southern California online Executive Master of Health Administration (EMHA) program is designed for both clinical and management mid-career professionals with at least five years of experience who aspire to manage the new landscape of health care delivery. If you have proven capabilities and are ready to move to executive level responsibilities in the field of healthcare, the USC EMHA program offers knowledge to help you. Inquire with University of Southern California.

Best Schools for Masters in Healthcare Administration continued…

Johns Hopkins University – This is an accelerated, campus-based MHA program that will give you a comprehensive, rigorous graduate school experience with an exciting residency component that will help you to build your career. You will learn all of the conceptual, analytical and applied skills that you need to advance into the highest levels in hospitals, health systems, consulting firms and many other health care related businesses and organizations. This world-class program is accredited by the Committee on Accreditation of Healthcare Management Education, or CAHME.

University of North Carolina – The Executive Master of Healthcare Administration is ranked as one of the top MHA programs in the world by US News and World Report. You can take this program either on campus or fully online. Most students are able to complete this master's degree in less than three years. Some of the classes that are required for this degree include Healthcare Statistics, Leadership and Workforce Management, Finance and Economic Analytics, Healthcare Policy and Economics of Healthcare Insurance, Advanced Analytics, and Health Law. This prestigious university offers an Executive Master of Healthcare Administration

<!- mfunc search_btn -> <!- /mfunc search_btn ->

Harvard University – You can earn a high quality Master of Health Policy and Management, which provides superior administrative skills to professionals who have leading positions in many types of health care organizations. This program department works to solve the most compelling and important problems in health care today. These can include making care delivery more efficient, expanding health care services to the most needy, and also improving the design of health systems.

Georgetown University – This nationally ranked program results in a Master of Science in Health Systems Administration. This is both a full time and part time, campus based program. The innovative curriculum will expose you to social, technical and economic policy forces that are shaping the delivery of health care today. You will learn how to understand how hospitals are organized and function; how to achieve quality of care; and how to become a leader of a dynamic, 21st century health care entity.

University of Barcelona – Located in Barcelona, Spain, you will earn your Master in Health Service Administration and Management. This exciting master's program is taught in Madrid by the Gaspar Casal Foundation, in collaboration with the BSM Pompeu Fabra University. It is of particular interest to health care professionals who want to work overseas or gain overseas experience. It also is well suited to directors and executives in healthcare technology and the pharmaceutical industry.

University of Southern California – The Master of Health Administration program here has been in the business of training leading health management and policy professionals since 1980. This accredited program is taught both online and on campus, and will provide you with a highly focused health management and policy degree. The faculty here are recognized as the best in the field, with strong ties to the healthcare world. You will be required to complete a 1000 hour administrative residency, which will prepare you well to move quickly into the work world.

University of Michigan – The Masters of Health Services Administration is focused on the organization, financing, marketing, and management of many types of health care organizations in the US, as well as the effective delivery of health care services in the US. Many of the top competencies in this accredited graduate program are modeled on a leading MBA curriculum. You will be prepared to become a leader in health systems, clinics, hospitals and emergency services management.

University of Washington – The Master of Health Administration program here is fully accredited by the CAHME, and is ranked as one of the top programs in the nation in health care management. This campus-based program's specialty is in training dynamic leaders who are well prepared to transform local, regional and national health care groups. Students in this program will develop the technical, conceptual and human leadership skills needed to thrive in the health care administration field.

Hofstra University – This Master of Health Administration provides you with an innovative curriculum that will train you to become a health care administration leader. This program is fully accredited and is located just outside of New York City. You will learn how to apply evidence based, critical thinking to health care service delivery. You will be able to rapidly analyze health care problems and come up with logical solutions to boost their quality while also reducing costs.

<!- mfunc search_btn -> <!- /mfunc search_btn ->

Virginia Commonwealth University – This accredited, on campus Master of Health Administration degree is ranked as one of the best health administration programs in the US today by US News and World Report. You will have the most rigorous business and management skills training and also you will learn everything that you need about both the nonprofit and healthcare sectors. Also, in your third year, you will do a 12 month, paid residency, where you will be mentored by top health care executives in one of many leading health care delivery organizations in the US.

If you choose one of these leading MHA programs, you can be confident that you will earn an MHA degree of the highest quality.