<!- mfunc feat_school ->

Featured Programs:

Sponsored School(s)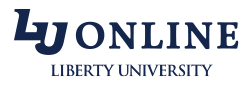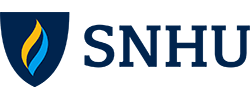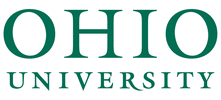 <!- /mfunc feat_school ->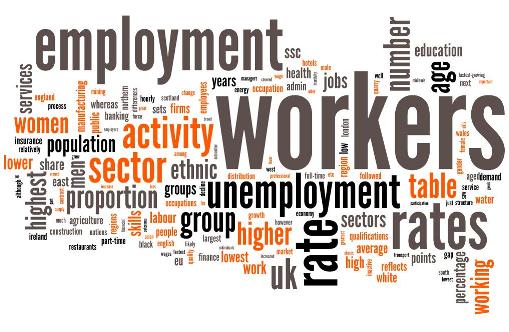 Working in the healthcare industry means that you have a lot of different kinds of companies to choose from. You can choose to work for a medical billing company, or you may want to spend some time developing a career with a health insurance organization. Everyone wants to work for a good company, but sometimes the best companies can be hard to find.

SEE ALSO: Salary Outlook for MHA Degree Grads

If you spend some time doing a little research, you will be able to develop a list of the best companies in the healthcare industry to work for. Because of the wide variety of positions that are available and the broad spectrum of careers that the healthcare industry offers, the possibilities of securing a successful career with the right company are very high.

<!- mfunc search_btn -> <!- /mfunc search_btn ->
CHG Healthcare Services -This Salt Lake City, Utah based company has accumulated a lot of honors throughout its history, but the one that stands out is ranking third in the Fortune 100 list of best companies to work for. This is a healthcare staffing firm that has offices in the states of Utah, Florida, Michigan, Connecticut, North Carolina and Oklahoma. It is a privately owned company that employs approximately 1,400 people.
Millennium: The Takeda Oncology Company – The Millennium Company is a collaboration between Japanese and American pharmaceutical experts that work to create the best possible cancer medication. It is a private company that is based in Massachusetts, but it also relies on financial and research resources from its parent company the Takeda Pharmaceutical Company Limited, which is located in Tokyo, Japan. The company's mission statement is very focused on pleasing its employees as well as its customers.
Southern Ohio Medical Center – The Southern Ohio Medical Center is a not-for-profit hospital located in Portsmouth, Ohio. It is a treatment and research facility that employees approximately 2,200 people. One of the reasons it attracts so many quality employees is because of all of the community outreach programs that the facility offers. Residents can get involved in a free program to help them quit smoking as well as taking part in a free health screening program that is held once each month.
Genentech – Genentech is a large, privately owned pharmaceuticals company located in South San Francisco, California. There are also large facilities located in Oceanside, California, Vacaville, California, Hillsboro, Oregon and Louisville, Kentucky. The company currently has approximately 11,200 employees throughout all of its locations. Not only is it considered a great place to work, but it has also been recognized as one of the most innovative companies in the country.
Meridian Health – Meridian Health is a health insurance provider that has clients located throughout the state of New Jersey. It is listed as a not-for-profit organization that has approximately 9,600 employees. The company offers employees an extremely comprehensive benefits package as well as ongoing training designed to help employees advance up the corporate ladder. The company also offers a free concierge service to all employees 24-hours a day, seven days a week and 365 days a year.
The Mayo Clinic -When you see a name on a list like this that almost everyone recognizes, then you know that you have something special. The Mayo Clinic is a world-renowned medical research and treatment facility that is still privately owned. Its primary headquarters is in Rochester, Minnesota, but it also has locations in Jacksonville, Florida and Phoenix, Arizona. The company currently has approximately 43,000 employees.
Scripps Health – Scripps Health is a network of hospitals based in La Jolla, California. There are also locations in the California cities of San Diego, Encinitas and Chula Vista. Scripps is a not-for-profit organization that employees nearly 14,000 people in various fields. The company has built its reputation as a quality training facility for medical students as well as a place where aspiring doctors can do their residencies. The company utilizes employee-friendly and innovative motivational techniques to create a very productive work environment.
Children's Healthcare of Atlanta – The people who run Children's Healthcare of Atlanta have developed a strong reputation for incorporating compassion along with treatment. This is one of the premier pediatric research and treatment facilities in the country and it attracts employees from all over the world. It is a not-for-profit institution that currently employees approximately 6,800 people. The facility takes a great deal of pride in its strong connection to the Atlanta community, which is what makes it a great place to work.
Novo Nordisk -Novo Nordisk is a healthcare organization that is rapidly growing and expanding. Its focus is research and treatment associated with all forms of diabetes, but it has been expanding into other fields of treatment as well. The company has been expanding its presence in the United States and it has brought is very hands-on European style of employee development and management with it. The company has built a reputation on its strong business ethics.
Atlantic Health -Atlantic Health System is a network of healthcare facilities located in Morristown, Summit and Newton, New Jersey. The company has consistently received honors from various prestigious business publications for its high employee satisfaction ratings and high employee retention rates. The company also oversees several medical research foundations which have a strong presence in their local communities.
St. Jude Children's Research Hospital is a Memphis, Tennessee based medical facility that was founded by actor Danny Thomas. It has become one of the premier research facilities in the country for a variety of diseases, including pediatric cancer. The facility employees approximately 3,700 people and is a not-for-profit organization.
The Everett Clinic -The Everett Clinic is a network of walk-in urgent care facilities based out of Everett, Washington. The company has several locations that offer urgent care either by appointment or on a walk-in basis. The Everett Clinic currently employs approximately 2,400 people.
The Methodist Hospital System -The Methodist Hospital System is a network of healthcare facilities based in Houston, Texas. It has gained a reputation for being a good company to work for based on the significant amount of work the organization does in the local community. It has approximately 13,000 employees and it is a not-for-profit organization.
OhioHealth -OhioHealth is one of the largest networks of healthcare facilities in the state of Ohio. It has gained an international reputation for its research work in a variety of diseases. The entire network has a roster of 14,700 employees. The company operates as a not-for-profit organization.
Baptist Health South Florida – Baptist Health South Florida is a network of hospitals and research facilities located throughout the southern portion of the state of Florida. It includes facilities such as the Baptist Children's Hospital, Doctors Hospital and South Miami Hospital. The entire company has approximately 14,200 employees.
AFLAC -AFLAC is a company that offers supplementary health insurance that helps to pay a client's bills while he is out of work due to an injury. The company is based in the state of Georgia and is best known for its television commercials featuring a duck as the company's mascot.
Roche Diagnostics Corporation -Roche Diagnostics Corporation is a manufacturer of medical research equipment that is based in Indianapolis, Indiana. The company was founded in 1964 and has grown to an organization that currently employees approximately 4,200 people.