<!- mfunc feat_school ->

Featured Programs:

Sponsored School(s)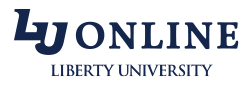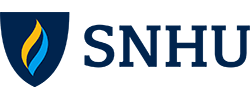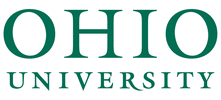 <!- /mfunc feat_school ->

There's no time for looking back and no room for the faint of heart in today's healthcare environment.

From cutting-edge technological innovations and new methods of providing care to the ultimate game changer in healthcare—a pandemic courtesy of COVID-19 —changes have been swift, revolutionary, and unpredictable.

This sort of spectacular atmosphere calls for top-level professionals who have the expertise to handle both the complexities of today's healthcare system and the unpredictability of tomorrow's.

MHA grads are the sought-after pros who bring a deep understanding of the challenges and opportunities of healthcare administration to the table and a level of expertise that allows them to adapt to what comes next.

SEE ALSO: MHA Graduate Salary Outlook

There are a number of trends that every MHA grad should be on the lookout for in the coming years:

YouTube Special Feature

What's around the corner for health care organizations and policymakers? Deloitte's industry leaders discuss top issues and trends.
#1 More Internships
One of the trends that graduates will notice right away is the growing number of available internships. With a focus on hiring quality graduates, many healthcare organizations are turning to internships instead of full-time employment. Expect to pay your dues and prove your worth through an internship before receiving a full-time offer of employment.
Expect most internships to pay – just not as much as a full-time position would. Short-term internships are also quite valuable for the MHA grads who are filling them. It's hard to put a price on the experience that can be gained. And there may be no better way to test drive a position to determine if it's a good fit for you than through an internship experience.
#2 Grant Writing
MHA grads whose resumes reflect an understanding of and experience in grant writing are bound to get a leg up on the competition. While grant writing has always played a big part in the healthcare administration field, its importance has grown by leaps and bounds in recent years. Learn the ins and outs of the process and you could make yourself a prime candidate for a grant writing position with a non-profit, government agency, or corporation.

<!- mfunc search_btn -> <!- /mfunc search_btn ->
#3 Lobbying And Advocacy Organizations
Lobbyists and advocacy groups that support public health policy are the next big name in employment for MHA grads. Consider both advocacy groups dedicated to domestic policy and those focused on global health policy to broaden your employment opportunities.
#4 Long-Term Facilities
Our nation's swiftly growing senior population has resulted in an explosion of job opportunities for healthcare administrators. MHA grads are a hot commodity among employers such as long-term care facilities, skilled nursing facilities, and hospice facilities, all of which are struggling to meet the demand of a senior population with complex healthcare needs.
#5 Research Organizations
MHA grads are valued among medical research organizations that rely on them to locate new sources of funding and develop and implement strategies for using existing funds in the most cost-effective manner. The demand for healthcare administrators is projected to continue growing throughout the medical research industry due to constantly shifting healthcare regulations.
#6 Employment Trends
The demand for healthcare administrators continues to rise right along with the increasing complexity of the regulatory environment. Other factors driving the demand for healthcare administrators include a growing senior population, the opposing factors of more independent healthcare providers even as an unprecedented number of consolidations take place in which large regional systems acquire smaller local practices, and a rise in the number and complexity of group practices.
#7 Specialize Your Talents
MHA grads can increase their job prospects in healthcare administration by positioning themselves as specialists in areas like grant writing, healthcare IT systems, quality assurance and control, and data analysis.
#8 Network
Networking remains one of the most valuable ways for MHA grads to increase their job prospects. Professional membership in organizations like The American Association of Healthcare Administrative Management (AAHAM), the American College of Healthcare Executives (ACHE), and the American Health Information Management Association (AHIMA) is an excellent way to connect with colleagues through classes, workshops, events, and conferences. College/university alumni associations and social media platforms like LinkedIn are also great ways to network with pros in the healthcare administration field.

<!- mfunc search_btn -> <!- /mfunc search_btn ->
#9 Professional Certification
Certification in a professional association allows MHA grads to enhance their education and show a commitment to the profession. Just some of the options for professional certification in healthcare administration include the Certified Healthcare Administrative Professional through the Association for Healthcare Administrative Professionals and the Certified Medical Manager through the Professional Association of Healthcare Office Management.
#10 Health Networks
Some of the most exciting opportunities in healthcare administration are found in health networks. With mergers and acquisitions now commonplace, stand-alone hospitals have been replaced with larger health networks, which often come with more professional opportunities and bigger paychecks.
#11 Salary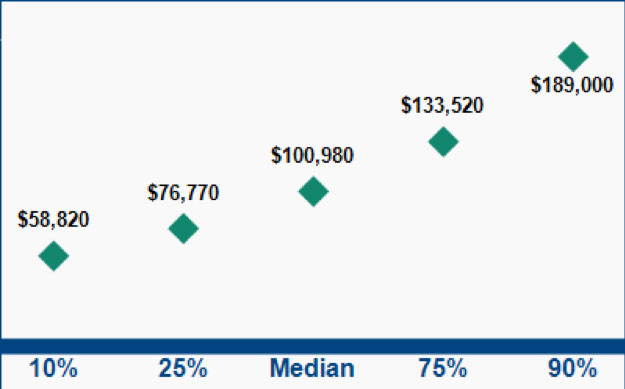 Salary and employment data compiled by the United States Department of Labor's Bureau of Labor Statistics in May of 2019. Figures represent accumulated data for all employment sectors in which medical and health services managers work. BLS salary data represents average and median earnings for the occupations listed and includes workers at all levels of education and experience. This data does not represent starting salaries. 
All salary and employment data accessed June 2020.